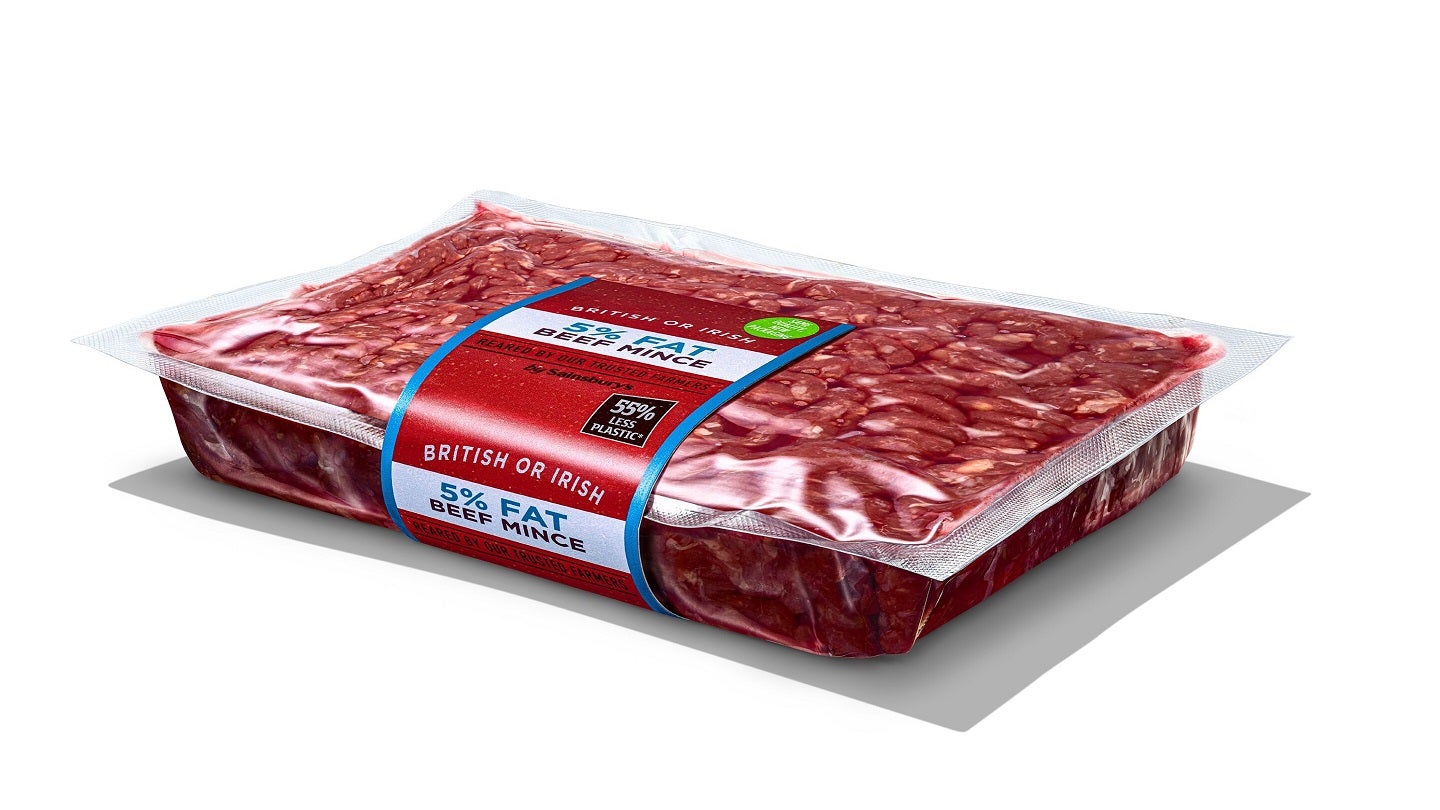 British supermarket chain Sainsbury's has introduced a new packaging format for its beef mince products.
The retailer has replaced its plastic tray packaging with a vacuum-packed alternative, which uses a minimum of 55% less plastic.
Sainsbury's will introduce the vacuum pack across its beef mince products, which will be available both in-store and online.
Despite being smaller, the new packaging will contain the same amount of beef mince.
The transition is expected to save 450t of plastic a year.
The move is in line with Sainsbury's efforts to halve its use of plastic packaging for its own-brand products by 2025.
In 2019, the retailer removed plastic bags from the loose fruit, vegetables and bakery items at all its stores, as well as eliminated black plastic from chilled ready meals.
Last year, it made its own-brand coffee pod range fully recyclable by introducing aluminium pods.
Sainsbury's product and innovation director Claire Hughes said: "We know how environmentally conscious our customers are and we're constantly looking for new ways to innovate to achieve our goals.
"We strive to be bold in the changes we are making, which is why we're pleased to be the first UK retailer to vacuum pack all our beef mince range.
"We know it's important that we offer customers the same great value and quality products while also doing everything we can to reduce plastic packaging.
"This is the latest in a long line of changes we have pioneered in the space, and customers can expect much more to come from Sainsbury's."
In December last year, Sainsbury's announced it would no longer use single-use plastic lids for its own-brand dip pots such as guacamole, tzatziki and sour cream and chive dips.
This is expected to remove 71 million pieces of plastic a year, which is equivalent to 220t of plastic.