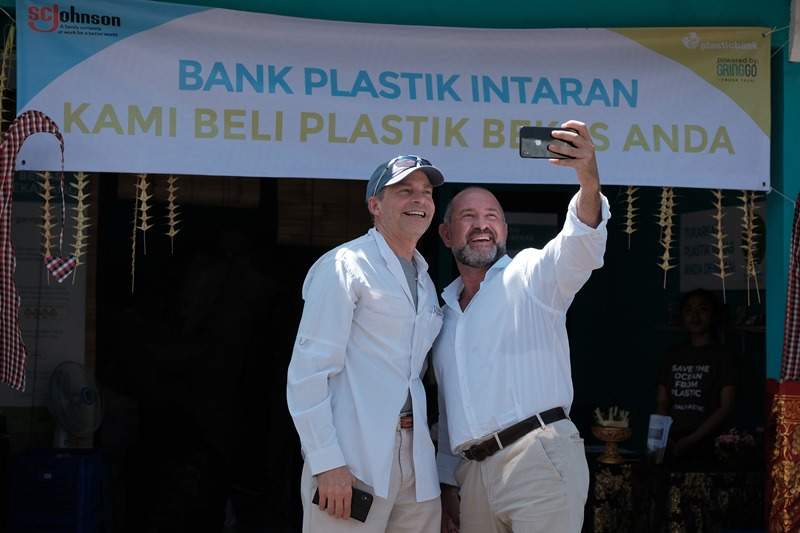 US-based consumer packaged goods (CPG) company SC Johnson has signed the New Plastics Economy Global Commitment in a move to tackle plastic pollution globally.
The company has joined a coalition of leading businesses and governments who have already signed the commitment, which was introduced by Ellen MacArthur Foundation.
According to the company, the commitment will help it to reduce its plastic footprint, as well as encourage the reuse and recycling of plastic products.
SC Johnson chairman and CEO Fisk Johnson said: "We measure our success not by the financial report of the next quarter, but by what we can do to make the world better for this generation and the next.
"Together with the Ellen MacArthur Foundation and other global organisations, we are making ambitious commitments and taking united action to create a new plastics economy that helps stop plastic from becoming waste."
As part of the commitment, the company aims to make 100% of its plastic packaging recyclable, reusable or compostable, triple the post-consumer recycled (PCR) plastic content in its packaging and expand concentrated refill options for SC Johnson products by 2025.
"They are uniting behind one common vision of what is needed to eliminate plastic pollution at the source and committing to eliminate the plastics we don't need."
The company also plans to remove excess plastics wherever possible, make curbside recycling of flexible plastic film such as Ziploc brand bags and offer them in the US, as well as work with industry and NGOs to support circular plastic economy models.
Ellen MacArthur Foundation New Plastics Economy initiative lead Sander Defruyt said: "By signing the Global Commitment, SC Johnson and over 250 other organisations are drawing a line in the sand today.
"They are uniting behind one common vision of what is needed to eliminate plastic pollution at the source and committing to eliminate the plastics we don't need and to ensure that all plastics we do need can be easily reused or recycled."