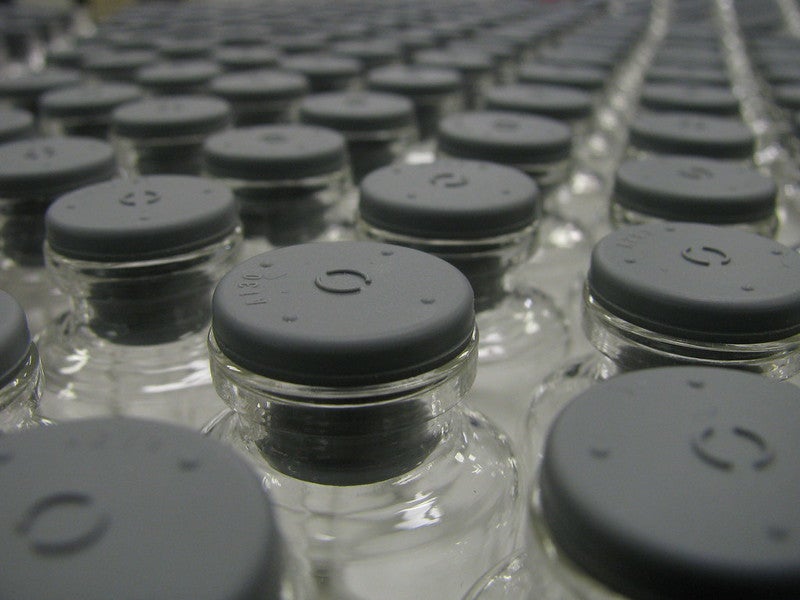 German glass manufacturer Schott has entered into global agreements with major pharmaceutical companies to supply vials.
The vials can package up to two billion doses of potential Covid-19 vaccine.
As part of the agreements, the company's 50-50 joint venture in India Schott Kaisha is supplying vials for potential Covid-19 vaccines to Serum Institute (India) and several other firms.
With the agreements coming into effect last month, the joint venture already delivered first vials to companies in Asia, North America and Europe.
Schott Kaisha director Rishad Dadachanji said: "Schott Kaisha has been known to scale up extremely fast in order to meet customer demands over the past decade, which is also evident from its two new facilities in Umarsadi and Baddi.
"Thanks to our strong supply chain and support from Schott's global sites, we are in a very strong position to meet our customer's current and anticipated requirements.
"We are confident that we can quickly expand our production capabilities further, in case demand arises."
In India, the joint venture operates four manufacturing facilities located in Jambusar and Umarsadi in Gujarat, Daman, and Baddi in Himachal Pradesh.
Additionally, the company manufactures pharmaceutical glass tubing designed for the packaging itself at its global sites including one in Jambusar in Gujarat.
Schott manufactures type-I Borosilicate glass, which is said to be suitable for potential Covid-19 vaccines and existing medications.
Last year, the company commenced a $1bn investment programme into its pharma business.