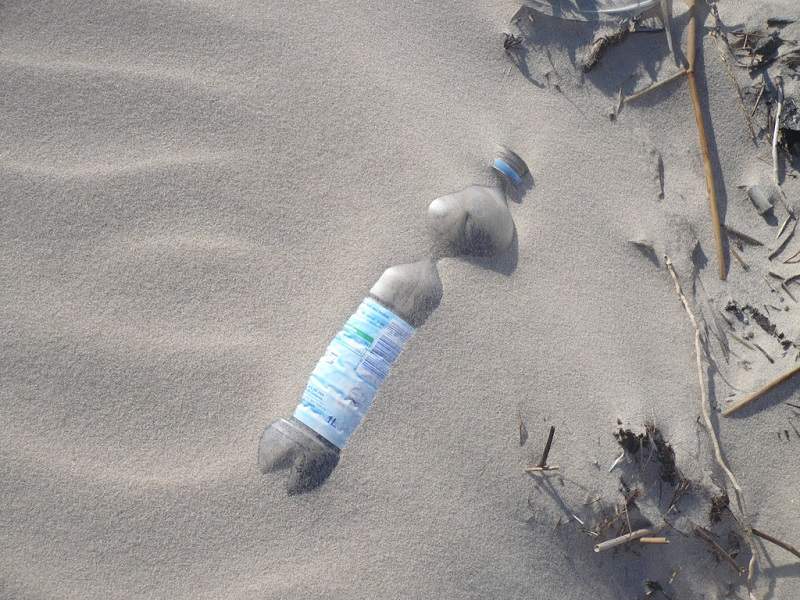 A group of scientists from the British Science Association and the charity The Plastic Tide are asking the public to help them track plastic waste on British beaches, as part of a project that aims to clean the country of plastic.
In parallel to British Science Week, the group published an interactive map of the UK showing the most common and unusual plastic pollution of the coastline, and listed the most common items found. Among these are food wrappers, fishing nets, bottles, straws and carrier bags.
The charity is currently surveying the country coast-to-coast, from Scotland to Cornwall, using aerial photos and drone technology.
Within this context, the BSA is asking the public to tag items captured by the drone, in the hope to get more than 250,000 images. This will lead to the creation of a method to track the areas where pollution and marine litter come from, but also to determine the material and volume causing it.
The Plastic Tide founder and director Peter Kohler said: "Marine creatures die each year through starvation due to eating plastic that stays in their stomach making them feel full.
"It is estimated that we eat up to 11,000 pieces of microplastics a year, and if nothing is done to tackle the issue of plastic in our oceans, it's estimated that there will be 80m metric tonnes of plastic going in to the sea a year by 2025.
"The good thing, though, is everyone has the opportunity to be part of the solution. Helping identify rubbish on the Plastic Tide site will be one invaluable way of helping to keep our beaches clean."
The BSA and The Plastic Tide inspected over three thousand items of waste in 30 UK beaches, finding out that ropes and small net pieces were the most common of all, while plastic food packaging comprised around 21% of the waste discovered.