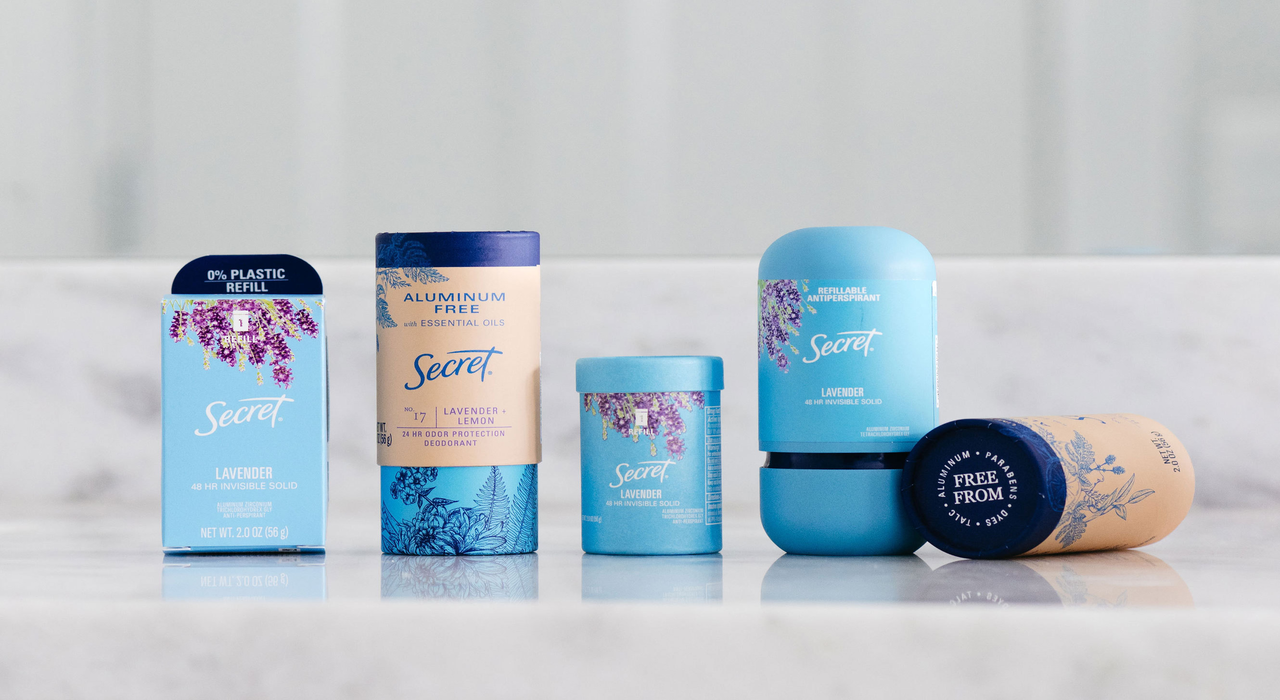 Procter & Gamble (P&G) personal care brands Secret and Old Spice are providing sustainability solutions with the launch of refillable antiperspirant cases.
Free from single-use plastic, these easy-to-use, refillable cases include a refill made with 100% Forest Stewardship Council (FSC) certified paperboard packaging.
In addition to refillable cases, both brands will expand their offering of aluminium-free deodorants in recyclable paper tube packaging made of 90% recycled paperboard, certified by the FSC.
Each refill starter kit comes with a suggested retail price of $10, while refills have a suggested retail price of $8.
The cases are available at select retailers nationwide starting this month.
P&G Personal Care senior vice-president Freddy Bharucha said: "We know the most sustainable choices for consumers are not always the most affordable – and that limits the impact we can have on our environment.
"By providing sustainable solutions for both antiperspirants and aluminium-free deodorants at some of the most affordable prices on the market, we're able to make sustainable choices a reality for more consumers."
The solutions follow a limited-edition pilot launched by the brands last May.
The fully recyclable paper tubes can be crushed and discarded directly into the recycling bin.
P&G Beauty sustainability, citizenship and communications vice-president Anitra Marsh said: "People are craving more eco-friendly personal care products, but they also must be delightful to use, otherwise people will not stick with them long term.
"That is why our refillable antiperspirant cases are designed to advance the antiperspirant smoothly through the case with a simple twist, much like a lipstick, without being messy."
Refillable antiperspirants and paper tube deodorants are currently available in stores at Walmart, Target, CVS and Walgreens (online only) across the nation.