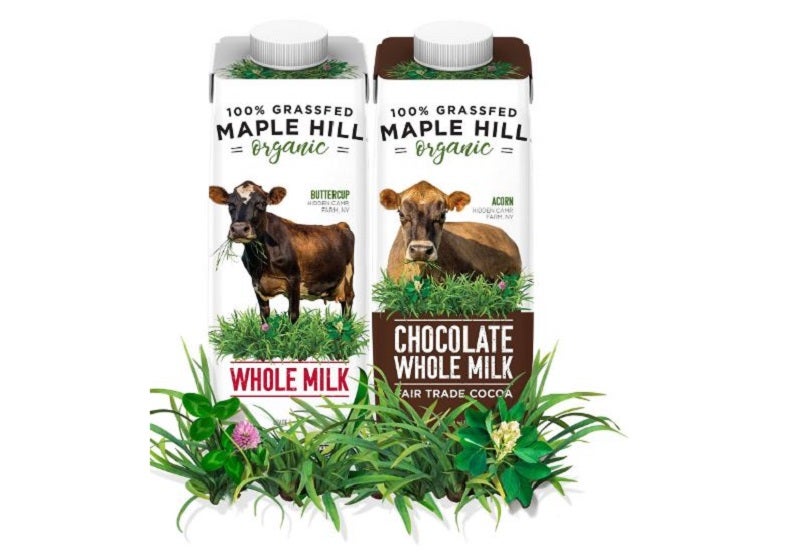 Aseptic packaging solutions provider SIG has partnered with US-based organic dairy firm Maple Hill to introduce shelf-stable, single-serve combismile cartons for its milk products.
As part of the deal, the packaging firm provided 8oz combismile cartons for Maple Hill's 100% grass-fed organic whole milk and chocolate milk.
According to Maple Hill, the new 8oz cartons are available as an on-the-go option in a shelf-stable package without the need to refrigerate it until after the carton is open.
Maple Hill president and CEO Carl Gerlach said: "There has not been an innovation in shelf-stable milk for years. For the first time ever, consumers will be able to get 100% grass-fed whole milk and chocolate milk on the shelf and in eco-friendly packaging.
"SIG has been an integral partner in bringing this product to the market in the right way."
SIG developed the combismile carton using renewable raw material wood. The cartons also feature the Forest Stewardship Council (FSC) label.
100% recyclable carton has a re-closable cap with a single-action, leak-proof and tamper-evident spout, eliminating the need for a straw.
The new Maple Hill single-serve milk packages are now available at Publix, Amazon.com, Amazon Fresh, Fairway Markets and Morton Williams stores across in the US.
The new cartons are currently not available in Germany, France, the UK, Italy, and Japan.
In July, SIG announced plans to build its second Chinese packaging facility with a €180m investment in an effort to expand its aseptic carton packaging business in the Asia-Pacific region.