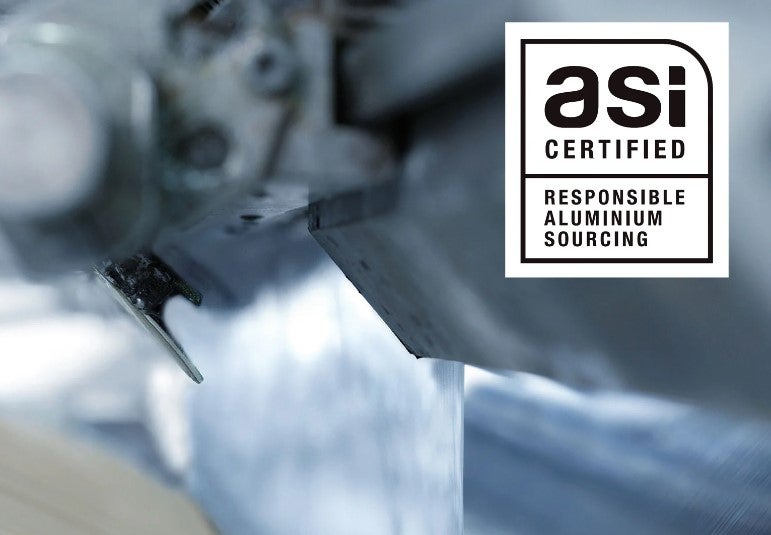 SIG's new responsible purchasing aluminium initiative, which launched last month (January 2023) is described as an industry-first and enables customers to include the Aluminium Stewardship Initiative (ASI)-certified labels on its packs.
SIG's goal is to ensure the aluminium is manufactured and obtained sustainably. This includes limiting carbon emissions throughout the production process and it is said to be setting standards for other environmental, ethical, and social topics.
Ian Wood, chief technology officer at SIG, said: "Achieving 100% ASI-certified aluminium for SIG aseptic carton packs marks another industry first from SIG and a significant milestone on the Way Beyond Good.
"100% of our liquid packaging board is already purchased with FSC [Forest Stewardship Council] certification since 2021 and now we are continuing to deliver on our responsible sourcing ambitions by purchasing 100% ASI-certified aluminium.
Dr Fiona Solomon, chief executive officer at ASI, added: "The option for on-pack ASI labelling also offers a further opportunity to spread the message about responsible aluminium production and sourcing to consumers."
ASI-certified aluminium foil will be rolled out as the new standard for SIG aseptic carton packs. This will start with new or old customers that launch SKUs or tweak their packaging designs.
SIG said it started to supply ASI-certified aluminium to customers back in 2010 and in 2020 it announced all of its European packs would contain ethically sourced aluminium.
Last month, UK-based beverage company Britvic implemented SIGs PAC. TRUSTs plan to digitalise its laboratory analysis processes at its facilities in Brazil.