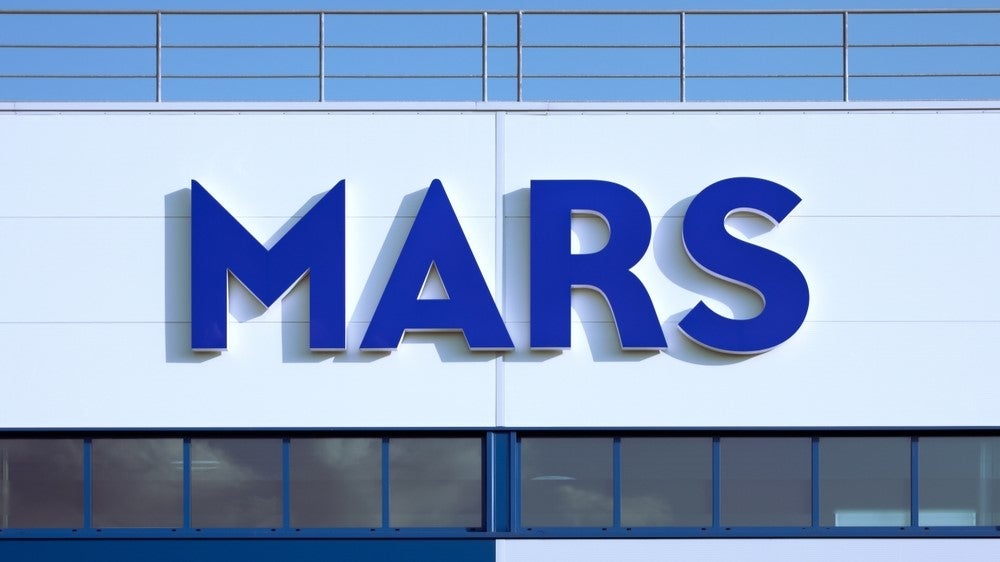 US snack and pet food company, Mars Inc., has published its Net-Zero Roadmap, detailing its plan to spend $1bn to cut its carbon emissions footprint in half by 2030.
The company's emissions footprint is currently equivalent to a country similar in size to Finland, but the plans will reduce this impact by approximately 15 mn metric tons.
The commitment matches that of its competitor, Nestlé, and details key areas for improvement. It identifies that 38% of Mars' footprint comes from agriculture, 27% from land use change, 11% from retail, 10% from logistics, and 5% from packaging.
The company previously pledged to reduce its emissions by 27% by 2025; however, to date, Mars has reduced its greenhouse gas emissions by only 8% against a 2015 baseline, equivalent to 2.6 mn metric tons. In the same period, the business has grown 60%, hitting peak emissions in 2018.
Barry Parkin, Mars Chief Sustainability and Procurement Officer at Mars, said about the new plan: "In preparing our roadmap, we've learned that this is both entirely possible to deliver with existing science and technology as well as entirely affordable. We can both grow our business and cut emissions."
The open-source plan specifies that Mars will invest $1 bn over the next three years, intending to reduce around 80% of its emissions in its own value chain, whilst the remaining 20% will be offset through carbon credits.
Carbon emissions produced through packaging are considered in Mars' roadmap, which states that: "As a technologically driven value chain, significant emissions in packaging production come from energy use. A wide adoption of renewable electricity can reduce these emissions."
The report also states that Mars will tackle carbon emissions produced by packaging by improving process efficiency and adjusting material design, to make recycling easier.
Seeking to learn more about consumer attitudes to carbon emissions and climate change, Mars recently commissioned a survey from Ipsos. It found that 69% of respondents believed that businesses should invest the same amount or more into climate change issues, prioritizing them above other economic issues.
Poul Weihrauch, Mars CEO, commented: "As I have said before, profit and purpose are not enemies. Investment in climate is not a trade-off between planet and productivity, or between environment and employment. Consumers and our Associates clearly want both – and so do we. Investing in emissions reductions is sound business policy, it is achievable, affordable, and it is absolutely necessary."
Figures collected by GlobalData, Packaging Gateways' parent company, reveal that active roles in environmental sector for packaging at Mars have fluctuated over the past two years. However, the number of positions is increasing, apparently in line with the new strategy.
As Mars' concern around its carbon emissions appears to grow, it will invest in key areas, as detailed in the report. Amongst others, these areas will include "procuring more renewable energy, pursuing sustainable packaging, improving logistics, optimizing recipes, scaling climate-smart agriculture, and stopping deforestation in our supply chain."
Our signals coverage is powered by GlobalData's Thematic Engine, which tags millions of data items across six alternative datasets — patents, jobs, deals, company filings, social media mentions and news — to themes, sectors and companies. These signals enhance our predictive capabilities, helping us to identify the most disruptive threats across each of the sectors we cover and the companies best placed to succeed.