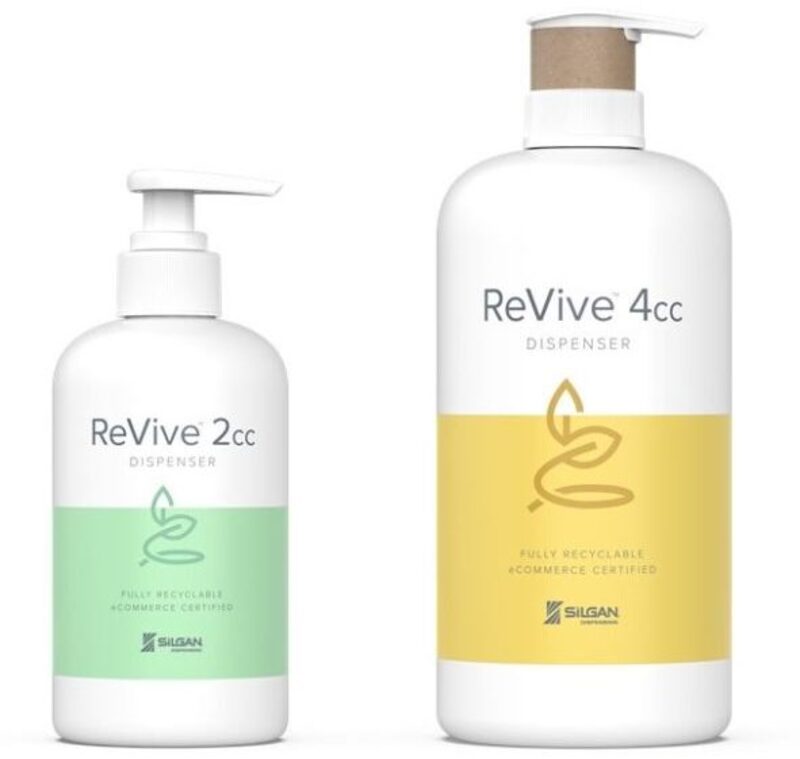 US-based packaging company Silgan Dispensing, a subsidiary of Silgan Holdings, has introduced two dispensers designed to increase product sustainability and performance.
The ReVive 2cc and ReVive 4cc dispensers are both made from 100% polyolefin and contain no metal springs.
Revive 2cc features a lock-up design and can resist normal hazards associated with the e-commerce shipping and delivery environment.
The ISTA 6A-certified dispenser is claimed to be an ideal choice for lotions, liquid soaps, creams and gels.
The larger variant, ReVive 4cc, comes standard with Silgan Dispensing's water ingression technology.
Certified according to ISTA 6A standards, the dispenser is claimed to prevent bacteria growth and be e-commerce ready.
The announcement comes after the two products were judged to meet the requirements of The Association of Plastic Recyclers' (APR) Design Critical Guidance Recognition Programme.
Both dispensers meet or exceed the APR's Critical Guidance Protocol based on third-party laboratory tests.
In addition, the solutions are also thought to be recyclable with high-density polyethylene (HDPE) and polyethylene terephthalate (PET) recycling streams across North America.
They have also received A ratings for compatibility with both of these recycling streams in Europe.
The dispensers join two other Silgan products, the Pearl 2 airless system and SP05 R trigger sprayer, which both feature the technology.
Silgan Dispensing personal care and home and garden marketing director Stephanie Hawkins said: "We are extremely excited to begin showing ReVive 2cc and 4cc to customers.
"Pumps of these sizes are widely used in beauty and personal care markets and can be found on liquid hand soaps, skin care and body care lotions, and shampoos and conditioners.
"Offering recyclable solutions for such a broad range of consumer products provides our customers and us an opportunity to take a big step forward in our shared goal of sustainability."