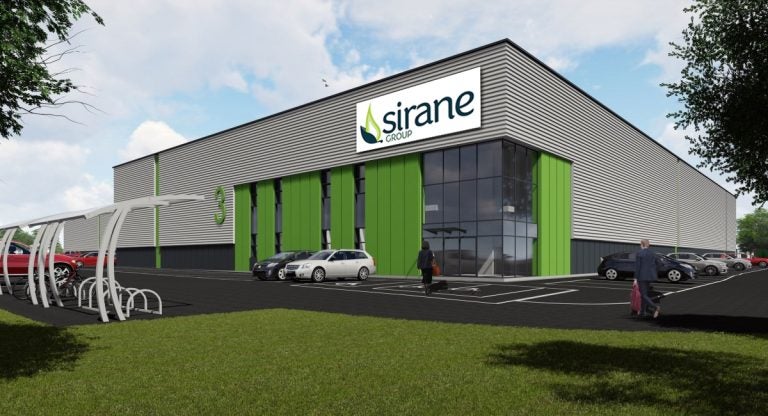 UK-based packaging manufacturer Sirane has announced a multi-million-pound investment to develop a site for its innovative board division.
Located near its headquarters in Telford, Shropshire, the facility will add approximately 40,000ft² of manufacturing space to the company in total.
It will complement Sirane's two existing manufacturing sites in Telford, which are spread across 100,000ft² and 32,000ft² areas respectively.
The facility will also allow Sirane to invest in more environmentally friendly packaging technologies.
Machinery and materials have started being shipped to the site and small-scale manufacturing is expected to begin later this month. Full-scale manufacturing is due to start before 17 April.
Sirane managing director Simon Balderson said: "This is a hugely significant expansion in the history of Sirane.
"We needed additional manufacturing space to enable us to continue being at the forefront of packaging innovation.
"Our new site will allow further investment in our board division, and in eco-friendly packaging.
"Sirane is very much at the forefront of development in this sector – and we're looking to increase the potential to further replace plastics with coated boards and papers.
"It will also give us space to expand our co-packing and fulfilment business, an area which has seen significant growth in the last few years."
Sirane focuses on manufacturing a range of sustainable packaging solutions, including absorbent materials, bags, pouches, films and board products.
The company operates in four main divisions, namely food packaging, horticultural, medical and healthcare, and lab supplies and services.
It operates manufacturing sites in Mexico, the Czech Republic and Russia.
In September 2020, Sirane invested in a sustainable, water-based printing press as part of an expansion of its manufacturing operations near its Telford site.
The expansion added 32,000ft² of floorspace to the company's operations and involved an investment of more than £1m ($1.36m).