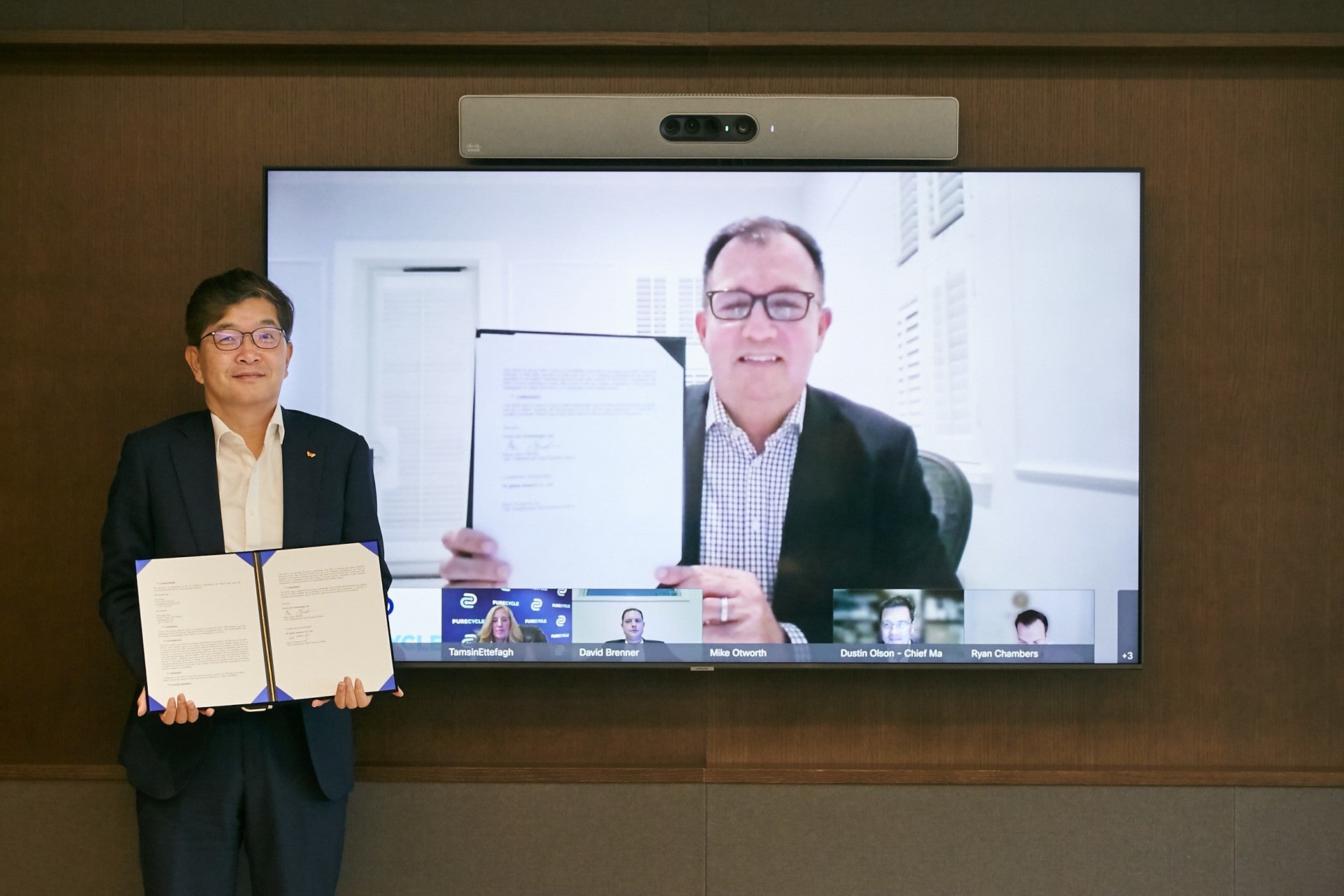 US-based plastic recycling company PureCycle Technologies has partnered with SK Global Chemical, a South Korean chemical company, to recycle polypropylene (PP) waste.
The two companies plan to build a recycling plant equipped with technology that can extract pure PP from synthetic plastics by injecting solvent.
Once operational, the plant will have the capacity to process around 50,000t of PP plastic waste a year to obtain pure PP.
Construction for the plant is scheduled to start by the end of next year, with commercial operations due to begin in 2025.
SK Global Chemical expects to both develop the plant and increase its processing capability in partnership with PureCycle.
PureCycle CEO Mike Otworth said: "Partnering with the leading recycling waste company in South Korea is a major milestone for PureCycle.
"We are bringing together a premier team of experts to achieve our goal of recycling one billion pounds of polypropylene waste by 2025.
"The sad reality is that 91% of plastic waste is not recycled. That is exactly why our work with SK Global Chemical will be incredibly important to reducing plastic waste and helping society view plastic as an infinitely sustainable material."
PP could previously only be produced from waste using chemical processes.
PureCycle and SK Global Chemical will use three major chemical recycling technologies, namely solvent extraction, pyrolysis and depolymerisation, at the plant.
The companies aim to produce high-purity PP to manufacture various products, creating a 'virtuous cycle of plastic' and minimising pollution.
SK Global Chemical CEO Na Kyung-soo said: "The partnership with PureCycle shows our deep commitment to creating a circular economy for plastics and shows that we can collaborate globally to solve [the] plastic waste problem.
"We are focused on leading circular systems for plastics with top-notch technology, and that is why PureCycle is the perfect partner for us to continue this focus and amplify our goals."