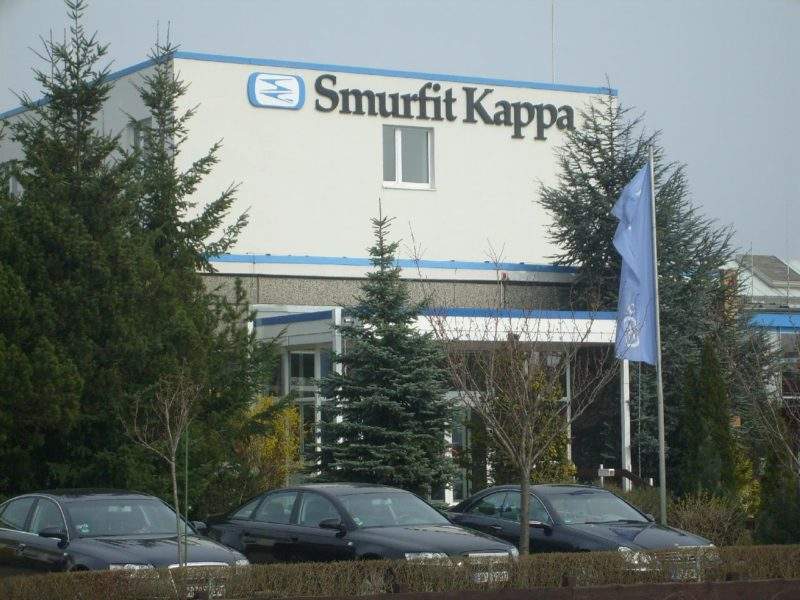 European cardboard packaging provider Smurfit Kappa has reported mixed results for the year 2017, registering a 5% increase in revenue but a 12% drop in profits before tax.
In the fourth quarter, the manufacturer saw an increase in profits of 4%, up from €155 million to €161 million, while revenues grew by 7% during the last part of the year.
Fourth quarter EBITDA was up 10% year-on-year with reported full year EBITDA of €1.2 billion.
Smurfit Kappa's profits suffered from an increase in the cost of raw materials, the most challenging one being a 13% rise in prices of recovered fibre, which is the primary source of boxes made in Europe.
While the European market showed a growth in margin by 16.5%, on the American continent the cardboard manufacturer's EBITDA was €311 million, and a 14.4% margin came in below expectations.
Tony Smurfit, Smurfit Group chief executive, said: "The result was impacted by a number of factors including increased recovered fibre costs, adverse weather events in the latter half of the year, the continued rise in containerboard prices, where we are a significant net buyer of approximately 300,000 tonnes, and adverse currency moves.
"During the fourth quarter, some countries experienced an unexpected slowdown which now shows signs of reversing. The region has been progressing its input cost recovery through 2017 and this will continue into 2018."
Smurfit added that the company will invest more funds to ensure security of supply for customers and support them in dealing with e-commerce trends.
"As we start 2018, the benefits of paper-based packaging are being increasingly recognised as the most sustainable, biodegradable solution for both our customers and their end customers," he said.
Fiona Cincotta, senior market analyst from City Index, commented: "Input costs remain volatile and the outlook is by no means certain. But company guidance indicates the demand side of the equation is holding up well, most encouragingly in the Americas, as the e-commerce revolution keeps buoying demand for boxes."