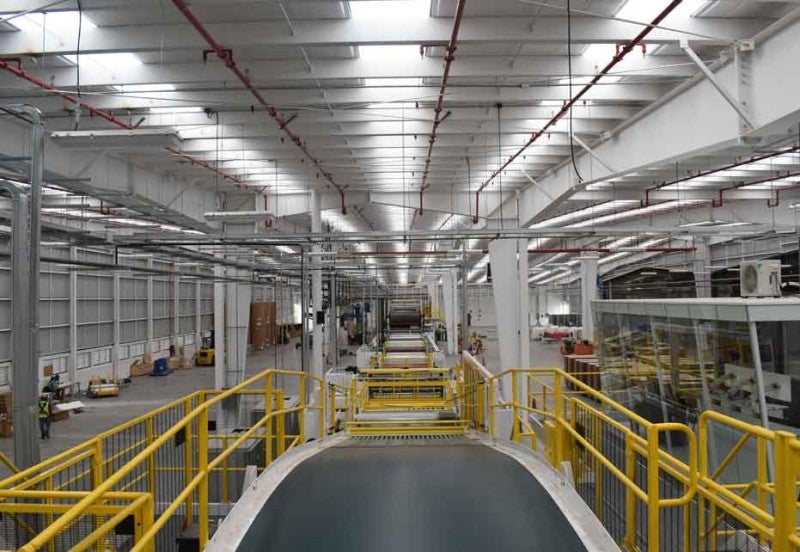 Irish corrugated packaging company Smurfit Kappa has decided to invest $22m to upgrade and expand its corrugated plant in Culiacan, Mexico.
The expansion is intended to increase the plant's production volume, capabilities and product portfolio.
In addition, it will help the plant to meet the rise in customer demand for sustainable packaging solutions in the agriculture and fresh produce industry in Mexico's north-west region.
Smurfit Kappa will install 'complex, advanced machinery' as part of the expansion project.
It will construct a 10,900m² building to house a corrugator and automatic rotary die cutter, which is due to be operational by the end of this year.
Smurfit Kappa Americas CEO Juan Castaneda said: "This investment will enable us to meet the increasing demand for innovative and sustainable packaging solutions not only in the region but also across Mexico.
"We have a strong customer base, including some of the largest agricultural producers and fast-moving consumer goods (FMCG) companies in Mexico, and continuously investing in our facilities is paramount to providing the best possible service to customers and contributing to the growth of their businesses."
Once operational, the facility will manufacture corrugated boxes with moisture barriers, which are designed to prevent condensation.
The expansion will also improve the facility's sustainability profile by using less paper and ensuring that any paper used is fully recyclable and reusable.
Smurfit Kappa Mexico CEO Jorge Angel said: "Our Culiacan plant has, for a long time, been a significant employer in the region.
"This will continue to be the case with this new investment, with a need for new operational and administrative roles, and the workforce at the plant expanding to more than 300 employees."
Last month, Smurfit Kappa acquired Cartonbox, a folding and micro-corrugated cardboard packaging producer based in Mexico.