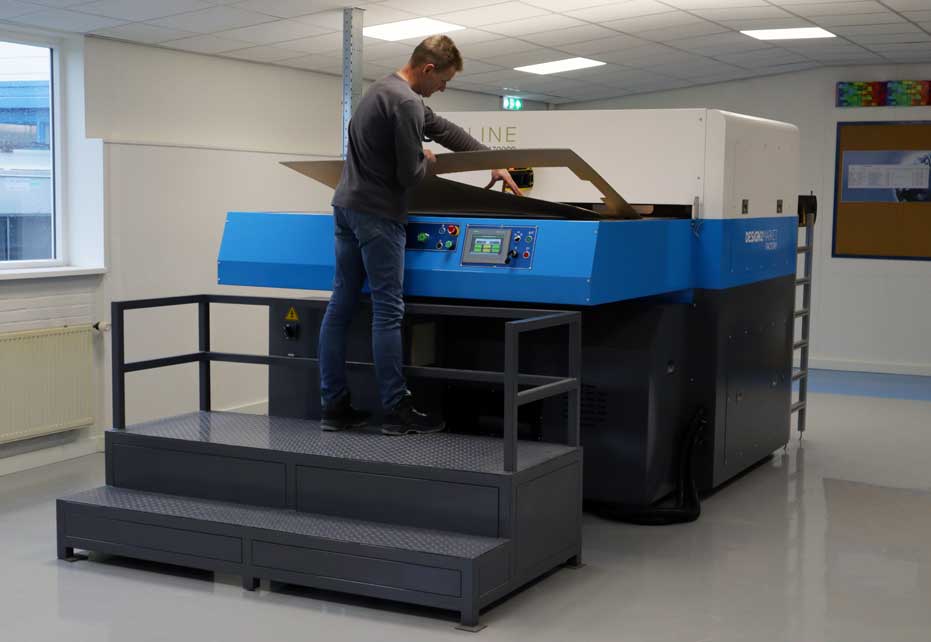 Irish corrugated packaging company Smurfit Kappa has closed an investment in its new Design2Market Factory in the Netherlands.
The investment involves adding a digital printer and a die cutter to the factory, which aims to streamline the end-to-end packaging development process from design to commercial launch.
Design2Market is intended to allow quick prototyping for pilot production, analysing the performance of packaging. It also features laboratory facilities for field testing.
The factory is also designed to develop solutions that meet sustainability and e-commerce requirements within the packaging industry.
A multidisciplinary team is responsible for assisting the design process with customers. The team will be involved from the initial design brief.
Smurfit Kappa staff will help clients develop customised prototypes that can be manufactured quickly as part of their industrial pilot production phase.
This allows packaging to be tested, refined and adapted quickly on a smaller scale before being launched on the market.
The Design2Market Factory team has already built and evaluated several solutions, including 'frustration-free' packaging for wine and shelf-ready packaging for detergents.
The staff have also tested some products from Smurfit Kappa's Better Planet Packaging range.
Smurfit Kappa innovation and development vice-president Arco Berkenbosch said: "The Design2Market Factory provides our customers with the fastest way to launch their new packaging solutions and has revolutionised the development process.
"It's set up to provide them with a tangible prototype that can be tested with consumers and subsequently refined and honed before moving to large-scale production.
"We bring all the relevant stakeholders together on the design journey from inception through to production and, if appropriate, certification, enabling customers to use robust data and insights to get their products on to platforms such as Amazon and Alibaba."
The first Design2Market Factory began operations last month.
Smurfit Kappa recently reported that its revenue rose to €10.1bn ($11.5bn), up by 18% year-on-year, for the 52 weeks to 31 December.