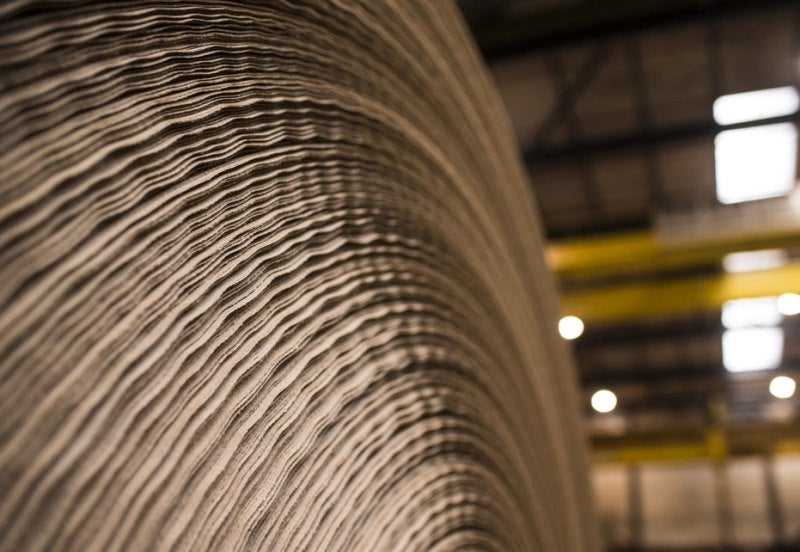 Corrugated packaging company Smurfit Kappa has become a founding member of the Confederation of European Paper Industries (CEPI)-led 4evergreen forum.
4evergreen forum is a new industry alliance set up to increase paper-based packaging contribution in a circular and sustainable economy.
Smurfit Kappa will be responsible for raising awareness of the fibre-based packaging material benefits. It will collaborate with major brand owners and packaging companies.
The forum will also support the EU legislation on recyclable product design.
Smurfit Kappa Paper Europe COO Laurent Sellier said: "We are delighted to be a founding member of this exciting alliance, which promotes the unique environmental and sustainable qualities of the paper industry and aims to minimise climate and environmental impact.
"Circularity is embedded throughout all aspects of our business so there is good synergy between Smurfit Kappa and 4evergreen."
4evergreen will also accelerate the development of alternative packaging materials, including fibre-based packaging.
Nestlé, Danone and Mars are among the other alliance members.
Smurfit Kappa Paper Product Development vice-president Lars Henriksson said: "A key element of the Smurfit Kappa Better Planet Packaging initiative is to collaborate with new and existing partners to inspire new ideas and encourage change.
"Our participation in creating 4evergreen reinforces our commitment to make our world a more sustainable place to live and work."
Last week, Smurfit Kappa unveiled a new range of sustainable solutions for beverage packs, which will replace single-use plastics for canned and bottled beverages.