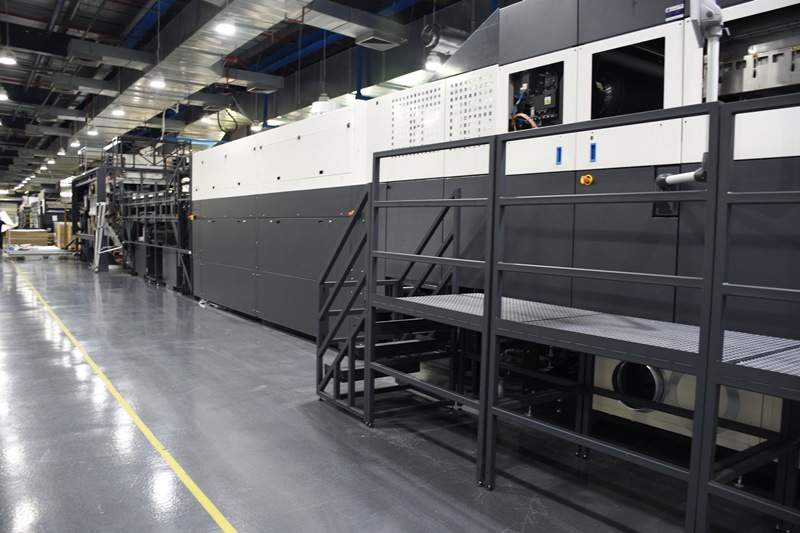 Irish corrugated packaging company Smurfit Kappa and US-based technology firm Hewlett-Packard (HP) are to install a digital post-print corrugated press in Europe for the first time.
The first commercial HP single pass press to be launched in Europe, the HP PageWide C500 digital press is the firm's most technologically advanced digital press for corrugated applications.
Smurfit Kappa is currently installing the new industrial-scale digital press at its Interwell facility for corrugated printing in Austria.
The press will allow Smurfit Kappa to better serve its extensive customer base in the consumer goods (FMCG) sector.
HP PageWide C500 provides fully integrated stack-to-stack workflow and features off-set replaceable print qualities for both coated and uncoated paper.
"This press is going to fundamentally change the corrugated industry."
The technology will reportedly offer brand owners with customised packaging solutions to improve sales across both online and traditional sales channels.
Smurfit Kappa Europe CEO Saverio Mayer said: "This new press is the perfect solution for our Interwell plant. It comes after a successful collaboration between Smurfit Kappa and HP.
"We are both early adopters in our respective industries and constantly strive to provide pioneering, market-leading solutions for our customers."
The packaging firm offers ShelfSmart and eSmart services for the shelf-ready and e-commerce packaging segment in Europe.
Smurfit Kappa will use the new press to drive brand recognition and offer fit-for-purpose packaging.
HP's water-based inks also allow printing on both primary and secondary food packaging without an additional barrier, helping to meet global food safety regulations.
HP EMEA corrugated business director Cristóbal Macedo said: "We are delighted that Smurfit Kappa will be the first in Europe to install the C500 Press, which showcases brand new technology and offers all the flexibility of digital printing. This press is going to fundamentally change the corrugated industry by digitalising it."