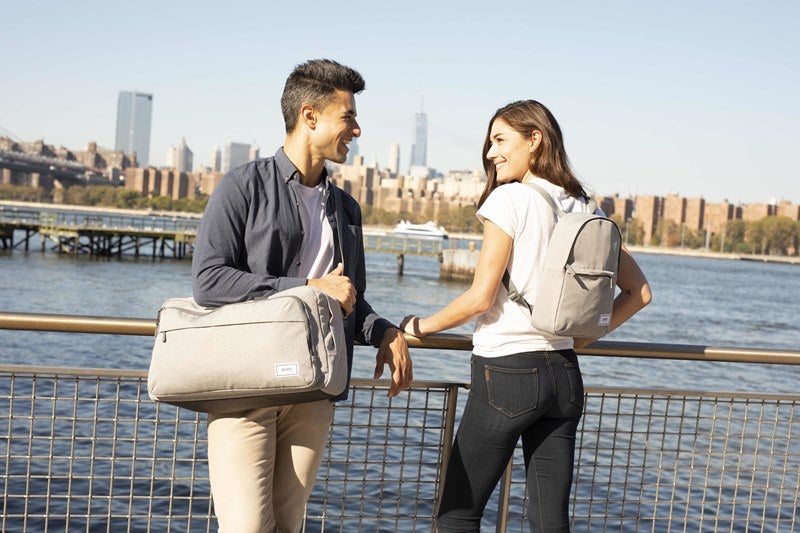 Urban-inspired backpack designer Solo New York has launched a new bag line Re:cycled Collection, which reflects its commitment to sustainability.
Solo said that approximately three to eight plastic bottles have been recycled and reused to make each of the bags in the new collection.
This is expected to prevent approximately 90,000 plastic bottles from entering landfills.
The company said that the new collection will soon become available at major North American retail stores and online.
Solo New York Marketing vice-president Serkan Anders said: "With the new Re:cycled Collection, we set out to make stylish bags that also do good for the environment.
"To go even further, we have since revamped all of our packaging and hang tags, which are now also made from recycled materials, and our hang tags are biodegradable. We had to figure out which finishes are biodegradable and train our suppliers to source those finishes, as well as the recycled plastic.
"It was a challenging yet very rewarding process, and many of our learnings will carry over to other Solo New York products."
In addition, the company has partnered with the National Forest Foundation to restore the US forests.
As part of the partnership, Solo New York will be planting a tree every time one of the Re:cycled Collection bags is sold.
A pledge page has also been added to the company's website and an additional tree will be planted for anyone taking part in the Green Pledge.
The company has a no single-use plastic bottles policy in place. As part of it, Solo New York transports all its products in recycled corrugated cardboard boxes.