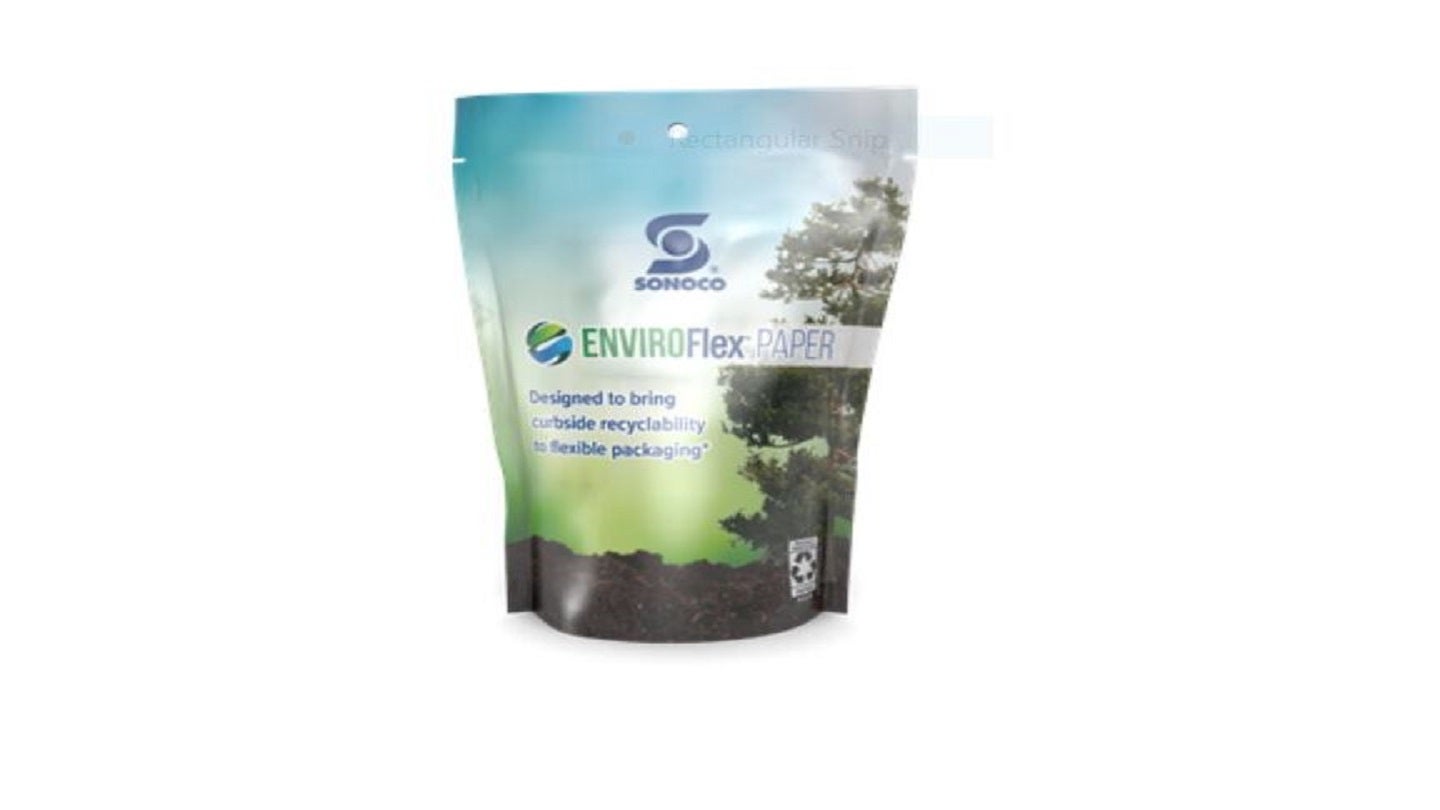 US-based packaging company Sonoco has announced the pre-qualification of its EnviroFlex Paper Ultimate (ULT) 1.0™ for How2Recycle labelling.
US and Canada-based standardised labelling system How2Recycle enables companies to accurately track and gauge the recyclability of packaging.
The pre-qualification comes as part of Sonoco's ongoing efforts to develop cutting-edge, environmentally friendly packaging solutions.
The EnviroFlex Paper ULT 1.0, which has superior oxygen, moisture, and grease resistance is also kerbside recyclable.
The packaging solution is ideal for perishable items, such as baked goods, salty snacks, confections, pet treats, and powdered beverages.
It is available in various formats, including Rollstock™, heat or cold seal, sachets and even pre-made pouches.
The company claims that its EnviroFlex Paper can reduce waste while also promoting responsible packaging practices.
The pre-qualification will provide Sonoco with access to circular and innovative packaging solutions.
In addition to being pre-qualified for How2Recycle labelling, EnviroFlex fulfils the requirements of the Fibre Box Association's Voluntary Standard for Repulping and Recycling.
Sonoco environmental, sustainability, and technical services vice-president Elizabeth Rhue said: "At the heart of our success is our talented R&D team and cross-supply chain collaboration, which has enabled us to develop and bring a portfolio of paper solutions to market that is both sustainable and effective.
"Through our advanced technology scouting programme and development of internal testing, our team has worked tirelessly to create products that meet the demands of today's environmentally conscious consumers without sacrificing quality or functionality."
In February this year, Sonoco generated $7.25bn in full-year net sales for fiscal 2022 (FY22), a 30% rise from $5.59bn in fiscal 2021 (FY21).