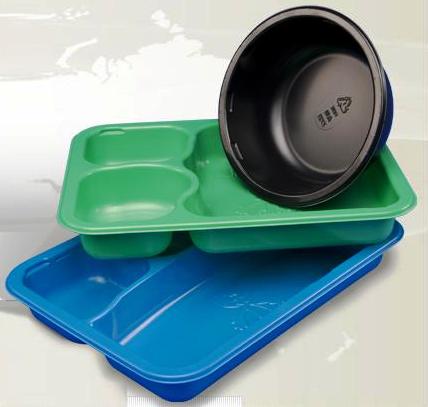 US consumer packaging manufacturer Sonoco has forecasted to reach sales of $5bn in 2012 compared to an estimated $4.57bn in 2011 sales, as it continues to build four global business units.
The units include consumer packaging, packaging services and industrial converted products, plus the company will also create the protective packaging segment.
Sonoco chairman and CEO Harris DeLoach also said the company's 2011 sales are projected to reach $4.5bn.
"This should be the second consecutive year that we have achieved double-digit sales growth. It's been more than 15 years (dating back to 1994-1995) since Sonoco has achieved back-to-back years of double-digit sales growth," DeLoach said.
Sonoco estimated capital expenditures will touch $185m in 2012, up from an anticipated $155m in 2011, due to its focus on new growth projects alongside additional capital needs related to the recent addition of Tegrant's operations.
Sonoco acquired privately held Tegrant in October for $550m in order to expand in the market for protective-packaging products.
The packaging major expects the Tegrant acquisition will help its new protective packaging segment reach 2012 sales of around $560m.
The company estimates that the global protective packaging industry serves a market worth around $15bn and experts believe it will grow to $23bn over the next several years.
Sonoco's new diversified protective packaging segment includes four businesses: Protexic Brands, ThermoSafeBrands, Alloyd Brands and Sonoco's existing custom-designed paperboard packaging business.
South Carolina-based Sonoco hopes to see the combination of Sonoco and Tegrant earn $1bn in annual sales.
Sonoco reported third quarter 2011 net sales of $1.12bn, up 7% compared to $1.05bn in 2010, and for the nine-months ending 2 October 2011 its net sales rose 12% to $3.37bn, against $3bn in the same period of 2010.
Sonoco's businesses operate nearly 40 manufacturing, design and testing facilities in the US, Mexico, Puerto Rico and Ireland.
Caption: Sonoco acquired Tegrant in October in order to expand its market for protective packaging.