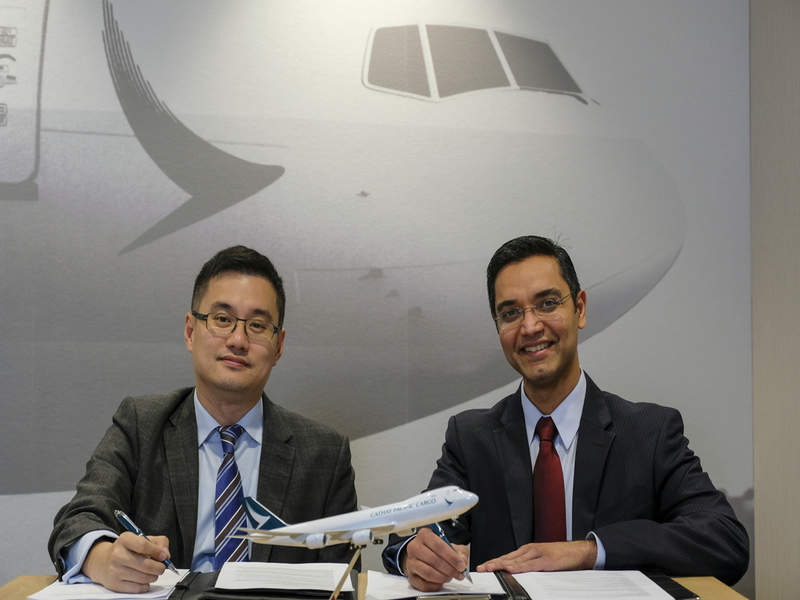 Sonoco's temperature assurance packaging division Sonoco ThermoSafe has partnered with air cargo carrier Cathay Pacific Cargo for the leasing of its PharmaPort 360 temperature-controlled bulk shipping container.
The deal will allow pharmaceutical shippers to lease ThermoSafe's PharmaPort 360 bulk containers directly from Cathay Pacific Cargo.
Using hybrid technology, the PharmaPort 360 provides precise, long duration temperature control.
These containers enable biopharmaceutical companies to transport high-value cargo.
The used hybrid technology further allows the container to operate on battery power for longer periods and eliminates the need for refrigerated trucks for lengthy truck lanes.
"The PharmaPort 360 provides best-in-class active temperature control."
Cathay Pacific cargo service delivery general manager Frosti Lau said: "We are delighted to have this unique and world-first partnership with Sonoco ThermoSafe, and we are confident this collaboration will provide our customers with a consistent solution for the transportation of vital and life-saving pharmaceutical products."
A fully integrated telemetry system incorporated in the PharmaPort 360 provides real-time, cloud-based data on payload and ambient temperature.
The telemetry system is synchronised with GPS location.
Sonoco Protective Solutions global marketing and business development director Vishal Khushalani said: "The PharmaPort 360 provides best-in-class active temperature control while utilising a hybrid technology that maintains strict +5°C control while providing real-time temperature and location visibility across the supply chain.
"Everyone using the PharmaPort's data services can view each container's internal and external temperature and location at any time, and the transportation supply chain can respond effectively to any challenges that arise."
The deal with Sonoco allows Cathay Pacific Cargo to add another container solution to its Pharma LIFT portfolio.