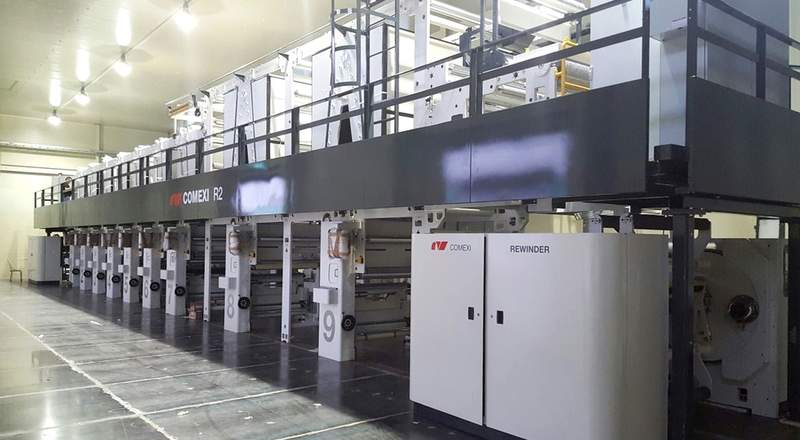 Spanish machinery supplier Comexi has installed its new Comexi R2 gravure printing press at Cheonil's plant in Gwangju-city, South Korea.
Cheonil produces high-quality functional flexible packaging with environmentally friendly materials.
The Comexi R2 gravure printing press is expected to help produce functional flexible packaging solutions.
It will help Cheonil to produce pouches, transparent barrier packaging materials and retort food, as well as other household and industrial packaging solutions.
"The Comexi R2 gravure press will certainly boost Cheonil's productivity."
According to the Spanish firm, the Comexi R2 is the second machine that Cheonil has equipped at its facilities.
Cheonil had previously acquired the Comexi SL2 solventless laminator and is also planning to buy another gravure printing press that will work with water-based inks.
Aimed at improving Cheonil's role in the South Korean flexible packaging market, the Comexi R2 integrates machine control with mechanically driven systems.
Comexi Gravure sales director Gian Vito Schiavi said: "The Comexi R2 gravure press will certainly boost Cheonil's productivity. This press enables faster job change with trolley and has the best register control and energy-saving systems, as the enterprise was looking for."
Comexi R2 also features Siemens' Simotion technology that helps increase energy savings and ink system of variable volume that minimises ink usage.
Comexi business unit director David Centelles said: "This gravure press offers quick job changeovers, reduces waste, provides mechanical stability at high-speed, and offers greater adaptability and flexibility with a significantly reduction of ink usage.
"Moreover, incorporates a trolley system that allows quick job changeover in order to considerably reduce downtime in the printing process, one of the most demanded requirements in the current market."
It is reported that all Comexi R2 units are provided with a touchscreen panel to facilitate maximum use, while its trolleys help reduce changeover times, as well as includes blade systems and dryers to enhance efficiency.
With a speed of 400m a minute, Comexi R2 can print with materials as wide as 1,350mm, and formats ranging from 450mm to 920mm.