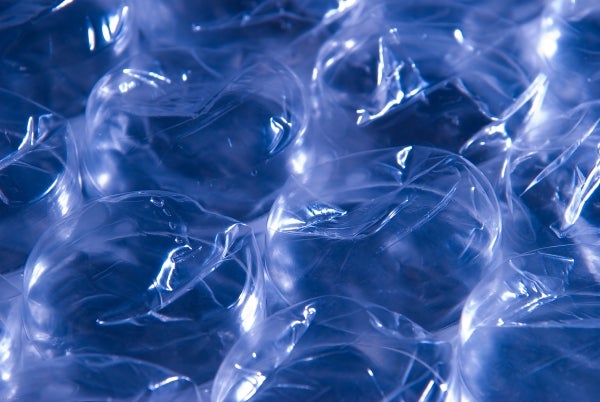 Specialty Minerals has launched two new antiblock additives for use in plastic film and bag applications.
According to Specialty Minerals, a wholly-owned subsidiary of resource and technology-based company Minerals Technologies, Optibloc 8 and Optibloc 325 have been designed for high-clarity polyethylene film applications, such as food packaging and clear bags.
The products are designed to prevent adhesion of adjacent layers of film, a problem most associated with polyethylene and polypropylene films. The company claims that Optibloc 8 and Optibloc 325 talc blends have good are more efficient and provide clarity with low-haze films. Optibloc 8 antiblock is the next generation of Minerals Technologies' OPTIBLOC product line, which is used globally in polyethylene films.
Minerals Technologies develops, produces and markets worldwide a broad range of specialty mineral, mineral-based and synthetic mineral products, in addition to related systems and services.
In 2011, Specialty Minerals segment third quarter worldwide sales increased by 3% to $171.1m, from $166.1m in the same period in the previous year. Income from operations decreased by 2% to $19.3m, down from $19.7m in the third quarter of 2010.
Minerals Technologies chairman and CEO Joseph Muscari said the company saw considerable advancement with its two major growth initiatives-geographic expansion and new product development.
Caption: Specialty Minerals has launched two antiblock additives for plastic and bag packaging applications. Image courtesy of Oliver Studer