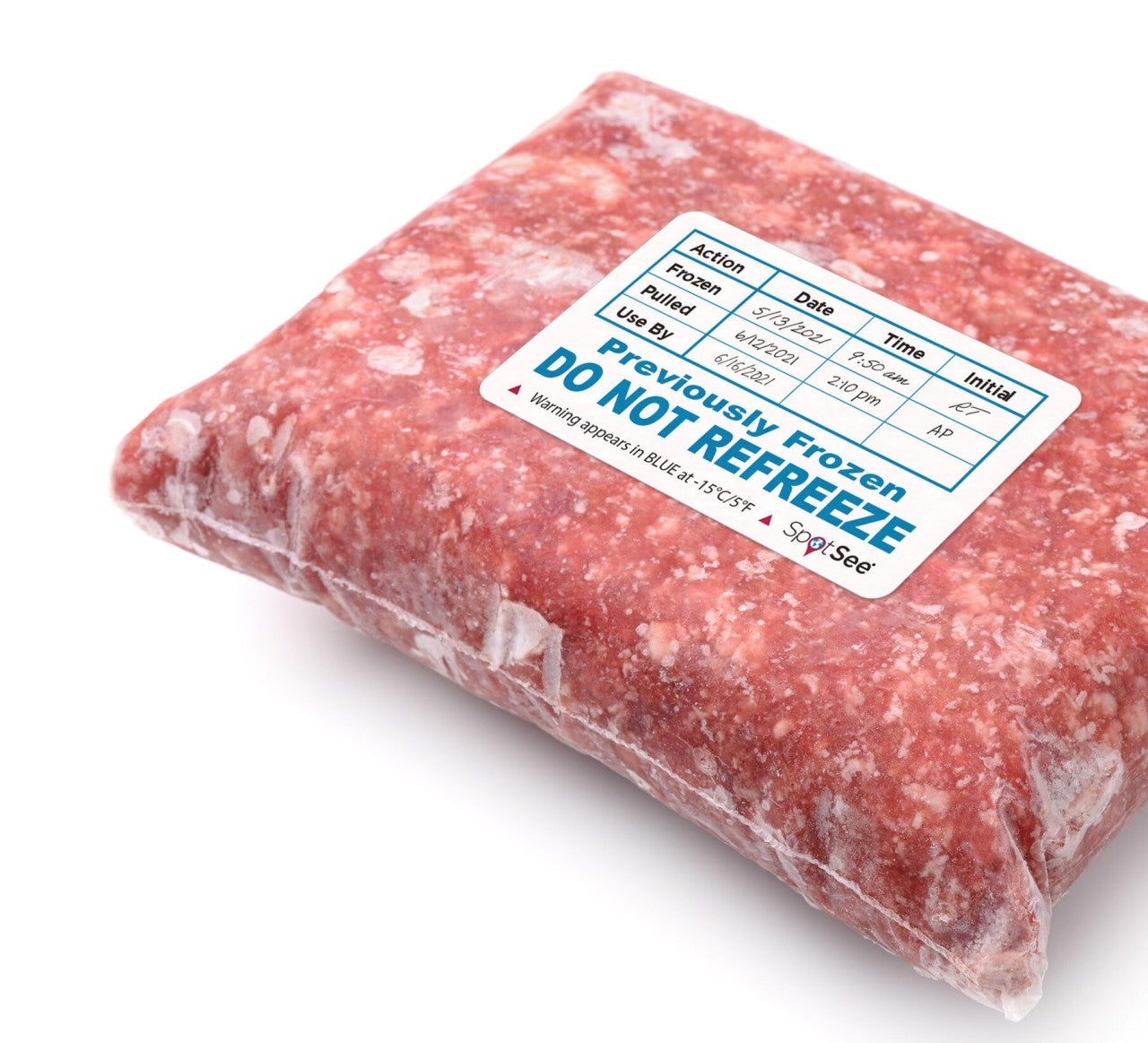 US-based logistics and cold chain risk management system provider SpotSee has introduced a heat-sensitive label as part of its temperature monitoring solution portfolio.
The Do Not Refreeze label is designed to maintain the quality and safety of fresh food products across the commercial food supply chain and ecosystem.
The single-use label has been approved for indirect contact and can be pasted on a fresh food product's packaging during production or before it is stored in a commercial freezer.
It initially features light blue text to indicate that the product is yet to be frozen.
After freezing below -15°C, the text on the label automatically and permanently shows 'Do Not Refreeze' in dark blue.
This colour-changing technology is designed to allow food handlers to quickly identify temperature-sensitive products while handling large quantities of products.
SpotSee temperature business director Reuben Isbitsky said: "It's critical that food is properly transported and stored throughout the farm-to-fork supply chain to maintain integrity.
"With the Do Not Refreeze label, food handlers are now able to identify if food products have been previously frozen and should not be refrozen in order to maintain the quality and safety of the product."
The Do Not Refreeze label comes with a chart to allow users to track the timelines of frozen products.
SpotSee said that it will prove helpful for foodservice providers, caterers and food manufacturers by making them aware of and responsible for the food's environment.
Based in Dallas, Texas, SpotSee's solutions and products are designed to help a range of customers detect changes in their products' conditions.
The company serves more than 4,500 customers and partners across 62 countries, operating six manufacturing plants.
It provides solutions for the life sciences, energy, transportation, aerospace, defence, food, manufacturing and consumer products sectors.