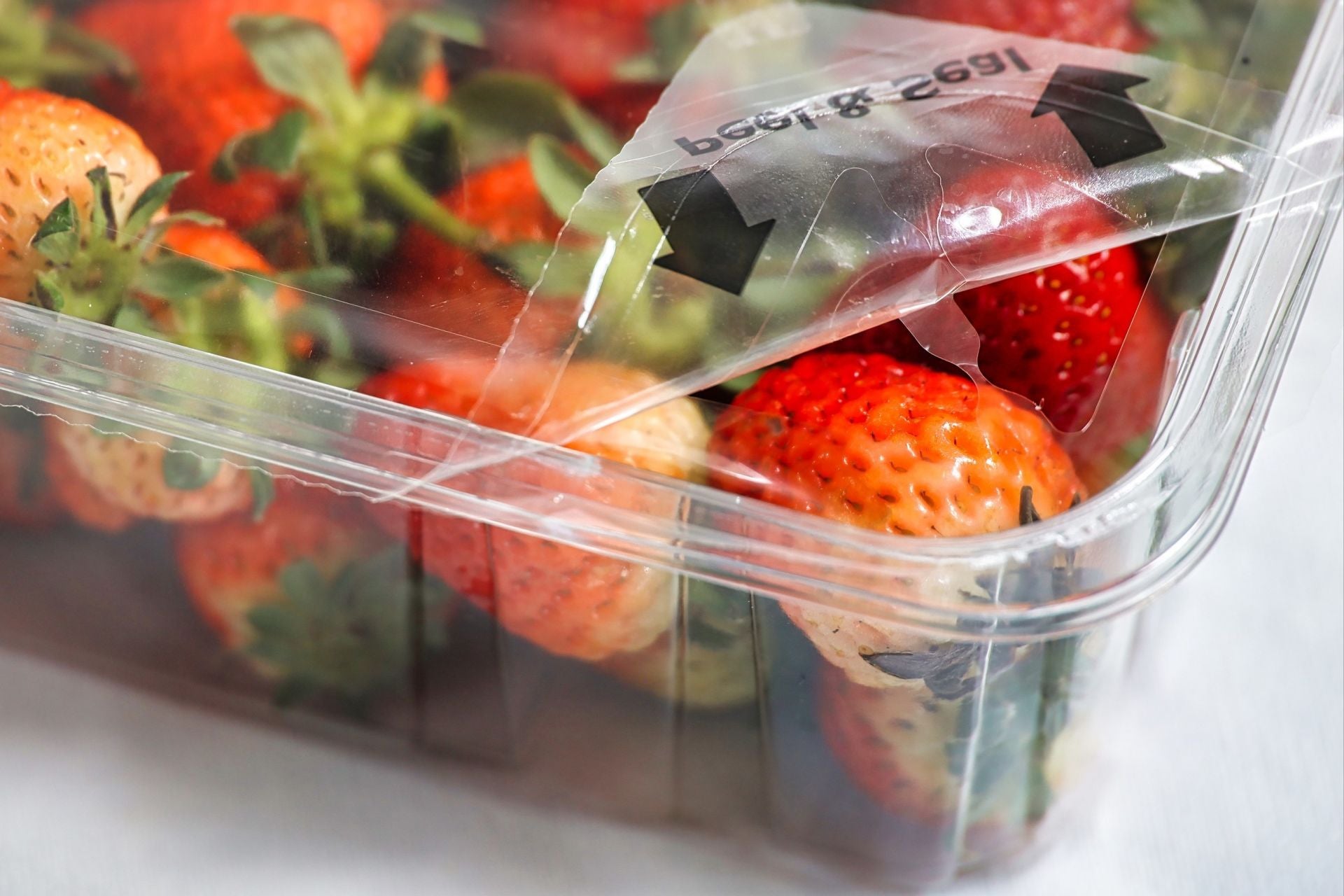 Produce packaging company StePac has launched lean, fully recyclable top-seal solutions for trays or containers to package fresh produce.
The 'easy-peel' film structures have been designed using StePac's flagship Modified Atmosphere Packaging (MAP) condensation control technology.
The built-in modified atmosphere properties help prolong the storage and shelf life of produce such as summer fruits, freshly cut fruits and vegetables.
This slows respiration inside the packaging to delay the ageing process and prevent microbial decay while maintaining the products' quality and nutritional value.
StePac business development manager Gary Ward said: "We are leading the transition from the use of traditional clamshells for packaging fresh berries to leaner, greener and more attractive top-seal solutions.
"This shift is designed to award multiple benefits. Firstly, it generates as much as 25-30% reduction in plastic use as it is a leaner product compared to the commonly used clamshells.
"Secondly, it is fully recyclable and thirdly, it provides shelf-life extension properties, enhancing food quality while reducing waste, all of which fall in line with our sustainability strategy. Last, but not least, it also ensures food safety."
StePac's resealable top-seal solutions feature a laminated structure composed of two layers, separated by a pressure-sensitive adhesive and a tamper-evident seal.
The adhesive between the two layers allows users to peel and reseal the product up to 20 times.
It is suitable for polyethylene terephthalate and polypropylene trays, as well as eco-sustainable materials.
StePac's product portfolio includes the Xtend, Xgo, Xflow and Xbloom modified-atmosphere and modified-humidity packaging solutions.
These are designed to reduce products' weight loss, slow their respiration and ageing and inhibit their microbial decay while prolonging their storability and shelf life.
The company is currently entering the minimally processed cold food sector, as its top-seal solutions can be attached to containers holding freshly chopped fruits and vegetable salads.