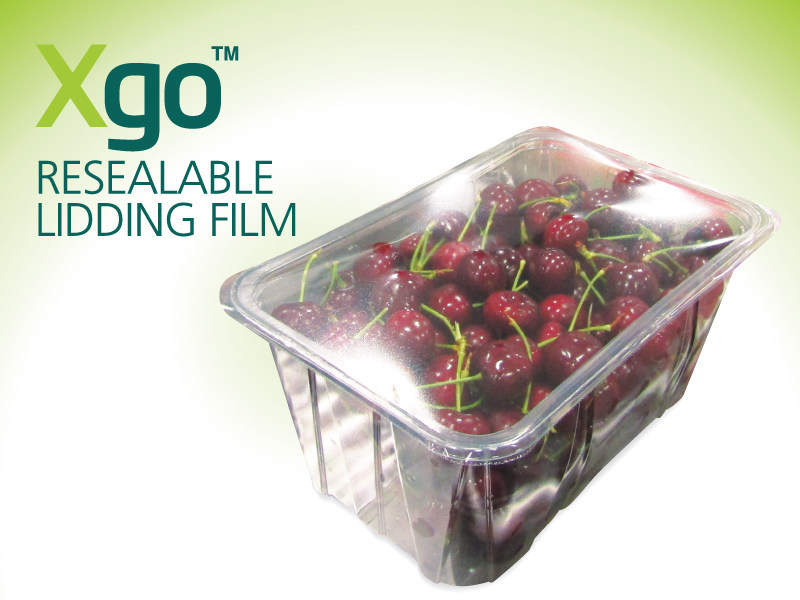 Israel-based packaging firm StePac has partnered with Tadbik to produce modified atmosphere resealable lidding film in order to extend the shelf life of fresh produce in aesthetic and functional retail packaging, as well as reduce waste.
The collaboration is part of the company's aim to implement a comprehensive supply chain solution for the delivery of fresh cherries.
StePac will present the product at the upcoming Asia Fruit Logistica trade show in Hong Kong, to be held next month.
As part of the partnership, Tadbik developed a 'FreshLid' laminated film structure.
"The new packaging is designed to effectively slow respiration and ageing processes."
According to StePac, FreshLid is to seal trays and allows reuse as its upper layer can be peeled back repeatedly.
The partners also developed condensation control properties and control film permeability to create optimal modified atmosphere compositions (MAP) for fresh produce goods.
Stepac will market the new packaging under its Xgo retail brand.
StePac technical development manager Gary Ward said: "Successful implementation of MAP requires a holistic approach that includes an understanding of post-harvest pathology, produce physiology, cold-chain logistics, and the interaction of each of these factors with packaging design."
The company noted that the packaging has been developed to meet growing demand for advanced functional packaging solutions.
The new packaging is designed to effectively slow respiration and ageing processes.
In addition, the technology has the ability to control humidity inside the packaging.
The film was subjected to research and trials at StePac's post-harvest lab.
The benefits of the resealable lidding film technology include preservation of freshness and flavour during shipments.
The technology also allows extended home refrigerator life, which is due to the regeneration of the MAP mechanism each time the film is resealed.