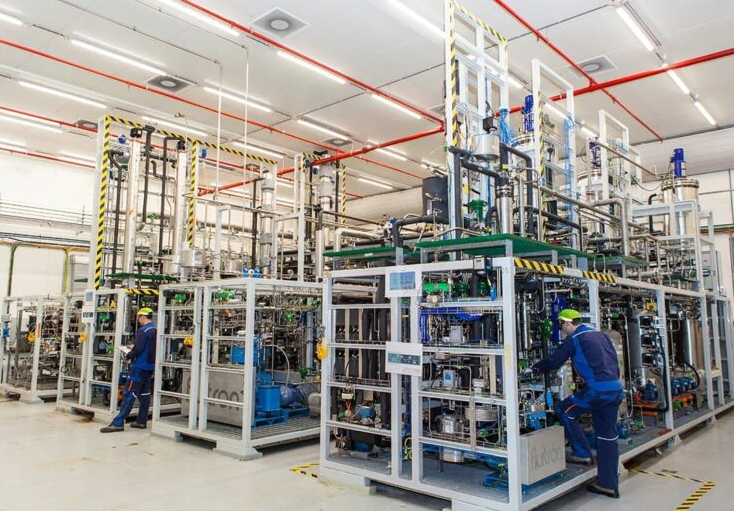 Stora Enso and Kolon Industries will combine their expertise to develop a new sustainable polyester.
The development will combine Stora Enso's proprietary process for converting fructose into FDCA (Furandicarboxylic acid) via HMF (5-hydroxymethylfurfural), FuraCore, with Kolon Industries' leading expertise in polyester and phenolic resin development, as well as manufacturing for a range of applications.
Kolon Group CTO Sung Han said: "This partnership is significant in that it enables the solidification of the foundation for building a new bioplastics ecosystem. We will continue to accelerate the development of sustainable polymer technologies for a greener environment."
FDCA is an organic chemical compound that occurs in nature and is the key building block for bio-based plastics such as polythene furanoate (PEF). PEF holds great potential as a packaging material and for technical films where its attractive barrier properties open exciting opportunities.
PEF may also enable renewable textiles, offering consumers a more sustainable choice. HMF is the precursor to FDCA in the FuraCore process. As a versatile speciality chemical, it adds renewability and performance to certain resin formulations.
Stora Enso's Biomaterials Division executive vice-president Johanna Hagelberg said: "Together with Kolon Industries, we will be developing and validating commercially attractive formulations and applications based on FDCA-based polyesters and HMF-based resins.
"We look forward to partnering with a leader in the field for applying our elegant FuraCore technology. We share a vision for making future-proof materials that do good for people and the planet."
Stora Enso also expanded its leadership team by promoting Micaela Thorström, who joined in 2015 as legal counsel, to the EVP legal and general counsel. She will begin her role in April.