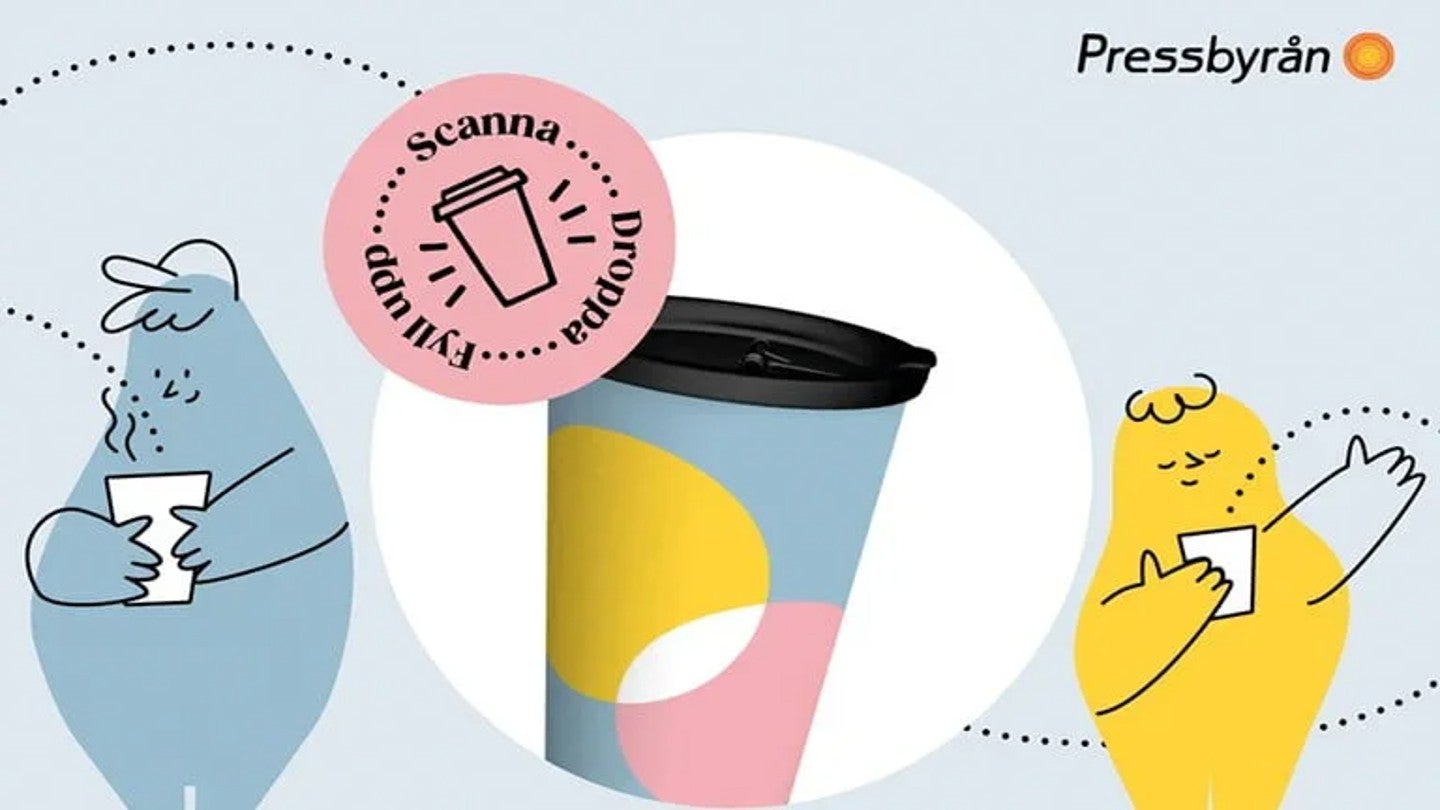 Finland-based company Stora Enso and convenience store chain Pressbyrån have partnered with Swedish startup &Repeat to launch a pilot project to test reusable coffee cups.
Stora Enso said that the latest pilot marks the beginning of the first reuse project in an 'open environment' in Sweden.
As part of the pilot effort, Stora Enso, Reitan Convenience in Sweden and &Repeat will allow their customers to choose a reusable cup when they are purchasing a hot beverage from Pressbyrån convenience stores. Customers can get these cups in two different sizes of 200ml and 400ml.
If the customer opts to use a reusable cup, they will need to register the usage of the cup in a mobile app using their contact number.
Once the customer finishes their drink, they will be eligible for returning the cup at one of Pressbyrån's stores by re-registering their usage of that cup and scanning a QR code to drop it in a container.
All the collected cups are then cleaned and reused for the same purpose again in a circular system.
This pilot programme, which started in April, is initially being implemented across 19 Pressbyrån stores in Southern Sweden and will continue until the end of June.
Stora Enso Circular Products & Services business development manager Nathalie Kalivas Jönsson said: "We are doing this to learn. How hard is it to get a circular system in place in an open environment? Will customers be excited or not? Which are the big challenges, and will this be the most sustainable way of handling takeaway food? We don't know but are eager to find out!"
This project has been launched to prepare the Swedish chain for a new national law that will reduce single-use packaging and will come into effect from January 2024.
The law states that establishments, including restaurants and stores that sell more than 150 units of takeaway food or drinks in disposable packaging per day in Sweden, are required to offer reusable packaging as an alternative to their consumers.