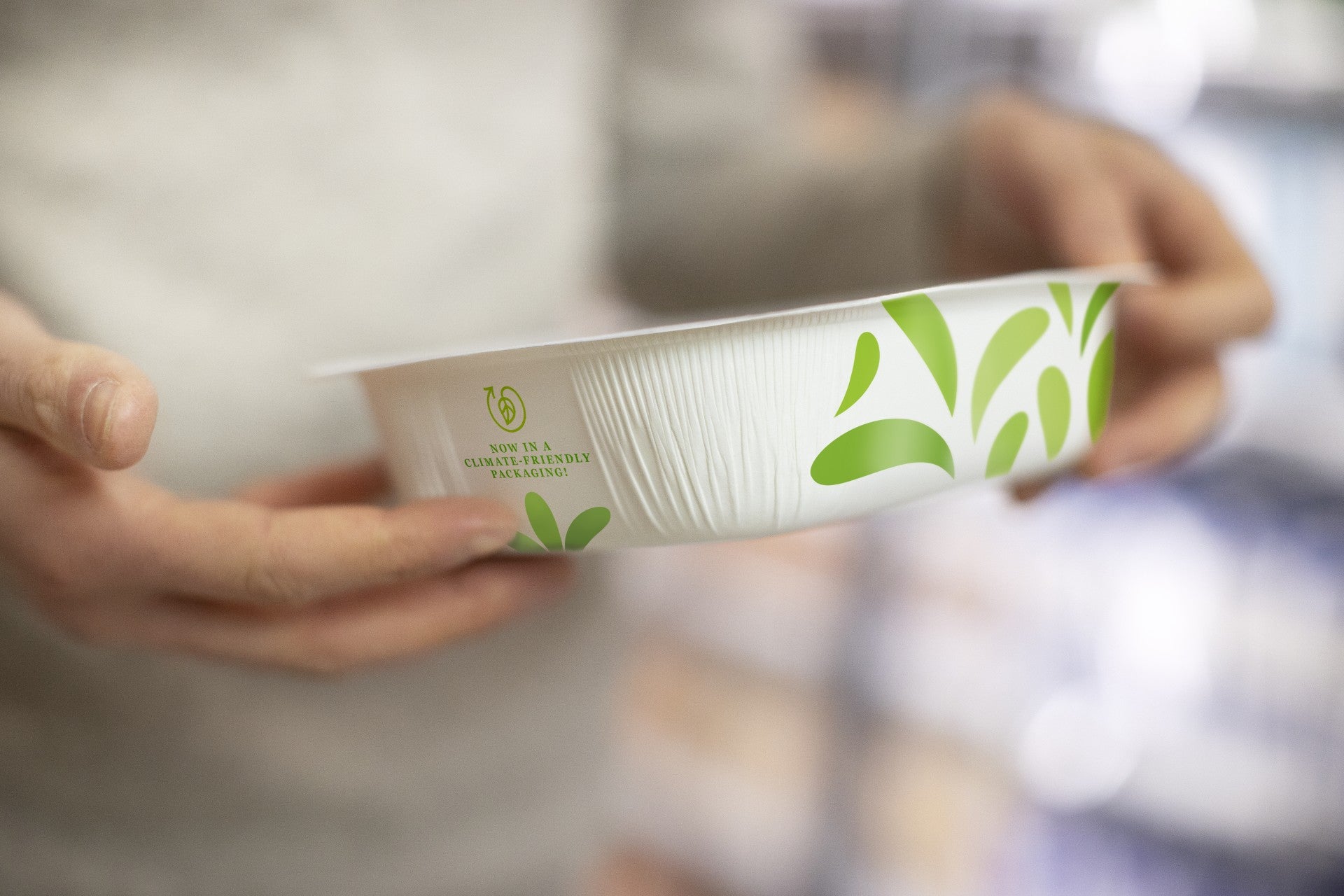 Finnish pulp and paper manufacturer Stora Enso has added a sustainable packaging solution to its Trayforma range for ready meals.
Named Trayforma PET34, the packaging includes less than 10% polyethylene terephthalate (PET) plastic content.
It is suitable for conventionally heated food packaging applications as it can withstand temperatures of up to 220°C.
In addition, the solution can be processed in fibre-based packaging recycling streams due to its considerably reduced use of fossil-based barrier materials.
Stora Enso said that the improved recycling properties of its low-carbon Trayforma range also help it to secure recyclable labelling in the UK and other markets.
Stora Enso Liquid Packaging Board (LPB) Fresh and Food Service Boards (FSB) business line vice-president Tuomas Puonti said: "We believe Trayforma products will have many future applications because they are low-carbon and help brand owners reduce their carbon footprint and use of fossil materials, offering these benefits to consumers.
"Thanks to its renewable origin in wood fibre and its optimised barrier options, the Trayforma range offers the right performance and several alternatives for the ready meals category, now also better fit for recycling."
Stora Enso's Trayforma is a wood fibre-based material designed for frozen and chilled food.
Earlier this year, the company launched Trayforma PP, a material for microwave ovens that contains up to 95% wood fibre.
The material is also available in a 420gsm size, which can be used in manufacturing trays for larger and sturdier microwave and conventional ovens.
Trayforma's current range includes Trayforma PET, Bio, PP, PET34 and 420gsm. These materials are claimed to be highly formable and convertible.
Last month, Stora Enso reported sales of €2.5bn ($2.9bn) for the third quarter of this year (FY21), a 23.9% increase from the same period of last year.