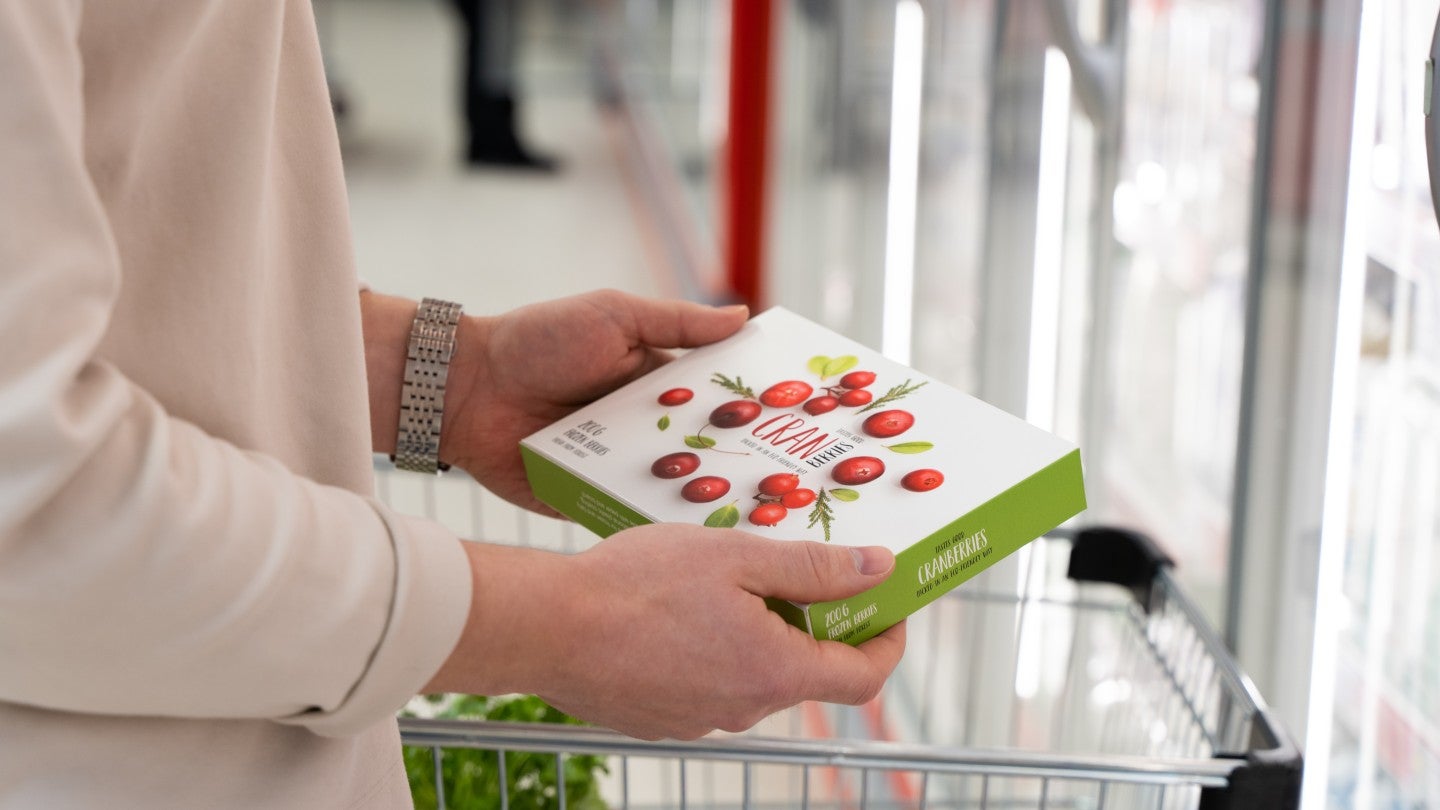 Finnish company Stora Enso has launched a new easy-to-recycle packaging board, called Tambrite Aqua+, which can be used for frozen and chilled food packaging.
This folding box board solution has been designed to minimise the requirement of fossil-based plastics.
It is recyclable in nature and will further contribute to improving the overall circular economy.
Tambrite Aqua+ is made using 'dispersion coating' technology, which makes it a water-based solution that can easily be integrated with the paperboard surface and provide the required protection.
The new solution is also fluorochemical-free and can resist and withstand external moisture or grease to keep the product inside safe from contamination.
Alongside this, the circular packaging material comes with the 'PAP21 logo', signifying that it can easily be recycled using normal board and paper waste streams.
Stora Enso Barrier Solutions business development manager Sofia Hallbäck said: "In Tambrite Aqua+, we are proud to be offering a renewable fibre-based packaging material that is designed for easy recycling.
"This solution proves that the requirements of packaging for frozen and chilled food, as well as the more demanding dry food, can be met using innovative new technology."
According to Stora Enso, the packaging is also capable of minimising the use of plastic, which is widely subject to expenses faced by the packagers, for instance on extended producer responsibility fees.
Stora Enso has already been providing its Tambrite folding box board solution for the food packaging, healthcare and pharmaceutical industries for over five decades, but the added Aqua+ material makes it superior to the versions before it.
Hallbäck added: "By incorporating Aqua+ technology to Tambrite's rich heritage and hard-earned reputation for packaging excellence, we are continuing our mission of replacing fossil-based materials with renewable products."