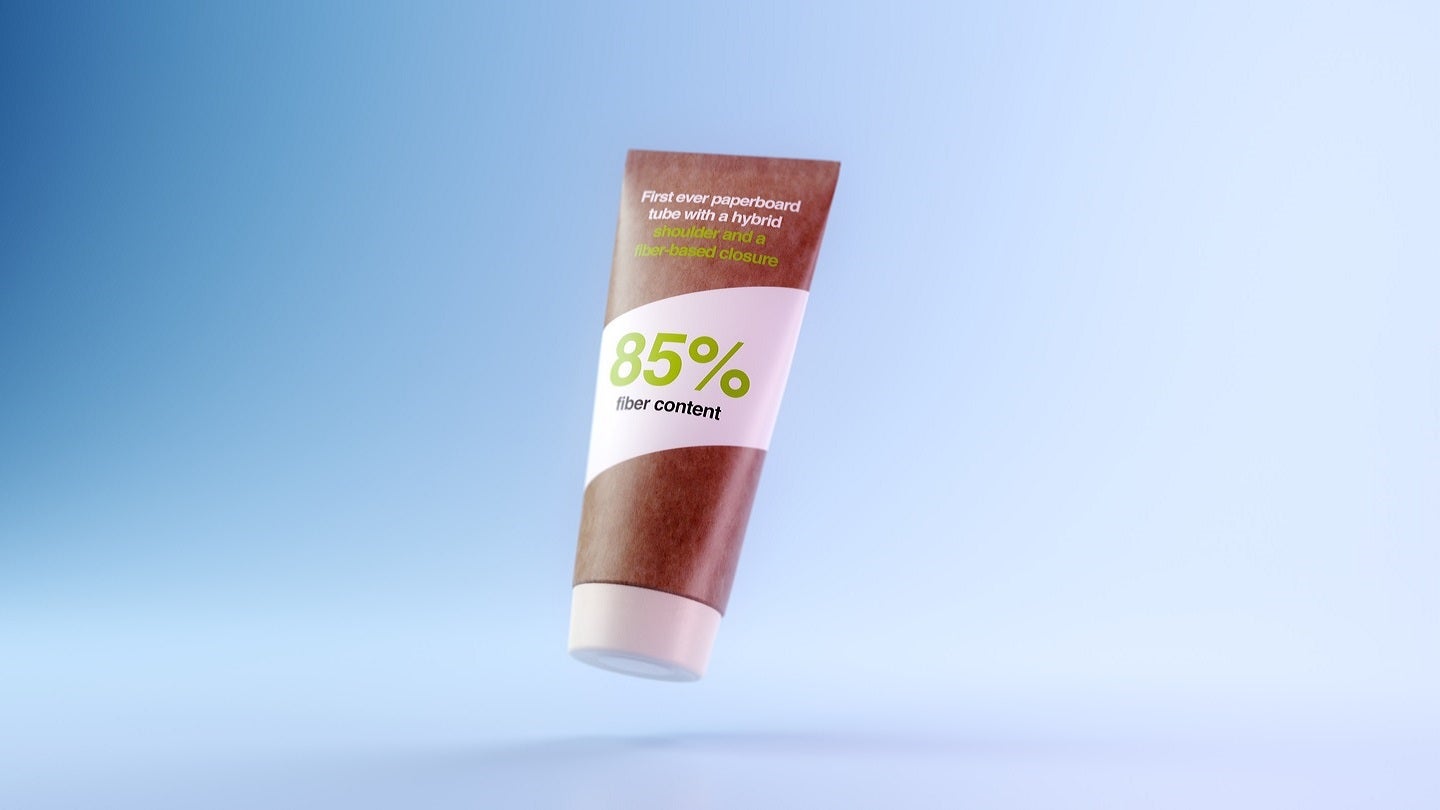 Global packaging company Stora Enso has worked with Blue Ocean Closures and AISA to create a new paperboard tube, which features a fibre-based closure.
Brand owners can enhance the share of renewable materials in their packaging by using this new wood-fibre-based concept.
Claimed to be the first of its kind solution, the tube consists of Natura Shape, a barrier-coated board material from Stora Enso, and a screw cap that was developed in partnership with Blue Ocean Closures and assembled by AISA.
Stora Enso business developer Martin Hammer said: "We believe that it is essential to increase fibre content in order to futureproof paperboard tubes with increased recyclability, reduced carbon footprint, and meet consumer expectations for sustainability and user experience."
Each part of the new tube is specifically designed to facilitate recycling. The tube design features the highest proportion of fibre content available at more than 85%.
The new tube is anticipated to be available for purchase next year and is intended for use in cosmetics and personal care products.
Stora Enso business alliance head Salvatore Sortino said: "This paperboard tube development is a great example of a collaboration that is needed to stay competitive in today's rapidly changing industries, both now and in the long run.
"Making our paperboard tubes more commonplace in today's packaging landscape requires finding sustainable closures, too. By collaborating with Blue Ocean Closures and AISA, we have been able to accelerate the development of a more sustainable tube solution."
In 2019, Stora Enso first introduced a concept for paperboard tubes as a sustainable alternative to plastic tubes in the cosmetics industry.