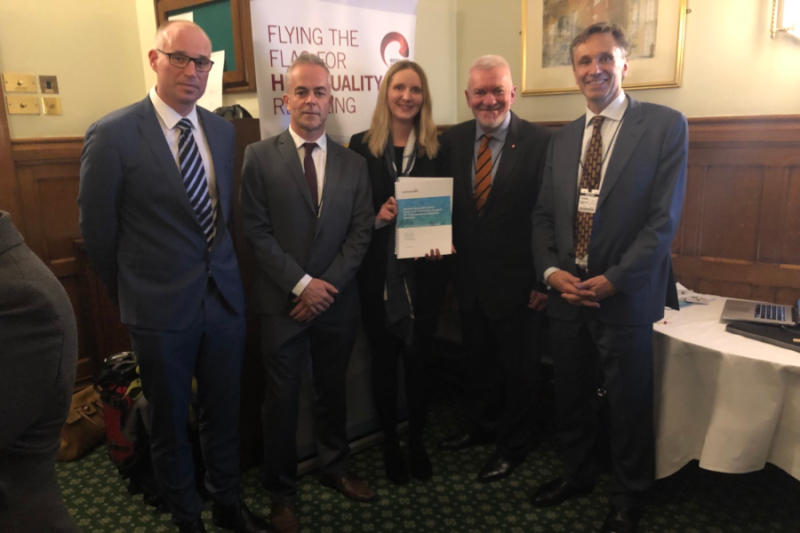 A new study has recommended a levy on all virgin packaging in the UK in a move to improve recycling in the country.
The report was written by the Eunomia Research and Consulting policy team for the WWF UK and Resource Association.
Titled 'Demand Recycled: Policy Options for Increasing the Demand for Post-Consumer Recycled Materials', the report noted that imposing a fine on packaging and products can increase the demand for post-consumer recycled materials (PCR) in the UK.
It also mentioned that the amount should be refunded for companies who demonstrate their use of secondary materials, which could be effective in creating a circular economy.
WWF UK marine policy head Lyndsey Dodds said: "Our oceans are choking on plastic, 90% of the world's seabirds have fragments of plastic in their stomach. Despite the public outcry, more products are being made with virgin or new plastic than with recycled plastic.
"A new system is needed, where a levy on all packaging is used to reward those using the most recycled material, to incentivise the use of recycled material and support the target announced in the budget for a minimum of 30% recycled plastic in products."
"This report now adds a real level of detail to this discussion with some much-needed fresh thinking."
The report rejects materials taxation based on the complexity of delivery and suggests that a single compliance scheme and a sole organisation for producer responsibility would be complementary to any policy option used to increase demand for PCR.
Resource Association CEO Ray Georgeson said: "All parts of the resources supply chain for too long have talked in general terms about the need to boost demand for recycled material and use demand-pull measures to develop the markets to assist in reaching higher recycling targets.
"This report now adds a real level of detail to this discussion with some much-needed fresh thinking. The Resource Association was delighted to collaborate with WWF UK in commissioning this work from Eunomia as a contribution to the wider, detailed debate that is now needed."