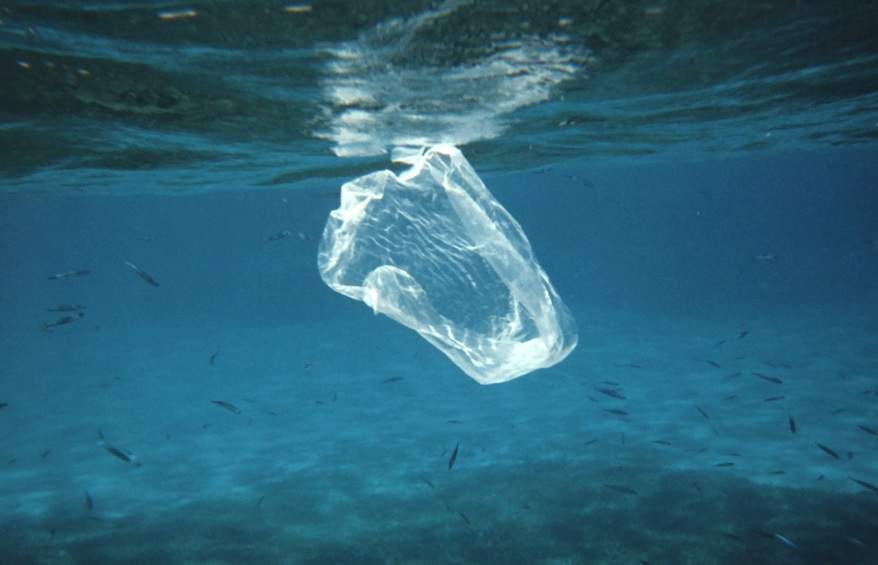 A team of Irish researchers has found particles of toxic plastic inside 75% of deep-sea fish in the Northwest Atlantic and has warned that they could be passed up the food chain to humans.
The study, which was carried by the National University of Ireland in Galway, examined a sample of more than 230 fish living in the Atlantic Ocean—600m down in the water and thousands of kilometres away from land—and found tiny pieces of plastic in over three quarters of them.
Microplastics are tiny fragments of plastic that concentrate in marine environment as a consequence of decades of plastic pollution.
According to the researchers' paper published in the journal Frontiers in Marine Science, the contamination level among the studied species is one of the highest reported frequencies of microplastic concentration in fish in the world.
As part of the research, scientists took on a transatlantic crossing during which they collected dead deep-sea fish from midwater trawls, finding lanternfish, rakery beaconlamp, stout saw-palate and dragonfish.
As well as causing physical internal damage to the fish, these microplastics can cause inflammation of intestines and reduce feeding, the scientists claimed.
Lead author Alina Wieczorek, of the National University of Ireland in Galway, said: "Deep-water fish migrate to the surface at night to feed on microscopic plankton and this is likely when they are exposed to the microplastics.
"Microplastic pollution has been in the news recently, with several governments planning a ban on microbeads used in cosmetics and detergents."
Wieczorek and her team also found that several of the ingested microplastics contained associated additives, including colourants and flame retardants. These are believed to be extremely damaging if they spread from organism to organism.
She said: "There is now evidence that some of these toxins on the microplastics can be transferred to animals that eat them, with potential harmful effects.
"The high ingestion rate of microplastics by mesopelagic fish we observed has important consequences for the health of marine ecosystems and bio-geochemical cycling in general," she concluded.
Co-author Dr Tom Doyle of the Ryan Institute at NUIG, said: "It's worrying to think that our daily activities, such as washing our synthetic clothes in our washing machines, results in billions of microplastics entering our oceans through our waste water stream that may eventually end up in these deep sea fishes."