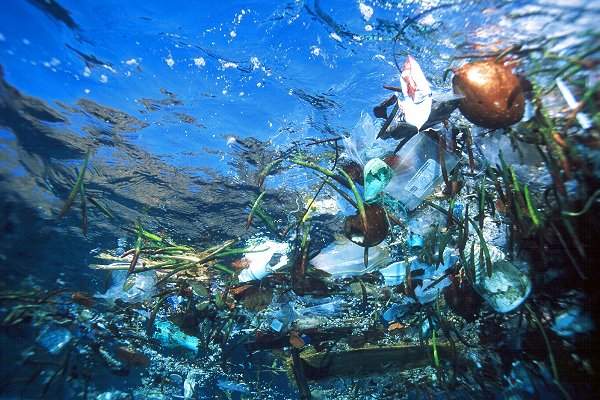 A charity of marine conservations campaigners named Surfers Against Sewage has urged the British Parliament to ban single-use plastic from its offices and venues.
The campaigners' call for action comes in response to the latest figures: the Freedom of Information requests submitted by Surfers Against Sewage have revealed that Westminster bought more than 2 million plastic straws, bottled drinks, plastic-lined coffee cups, food sachets and cutlery items last year.
The figures also revealed that hundreds of thousands of items of plastic cutlery were used in the two Houses last year, together with more than a million takeaway coffee cups and about 22,000 plastic straws.
Surfers Against Sewage subsequently launched their campaign to make Westminster plastic-free by urging locals to encourage their MPs to step in on the debate.
Hugo Tagholm, of Surfers Against Sewage, claimed that while Parliament has started taking steps towards the reduction of plastic use, more can be done.
He said: "The engine to drive the war on plastic waste is in the Palace of Westminster, where our elected politicians can pass progressive new legislation to decouple society from its addiction to avoidable, single-use, plastics."
"They must also set an example in refusing avoidable plastics, and send a strong message to the world from a plastic-free parliament."
Prince Charles brought further attention to the matter in his speech at a meeting of the International Sustainability Unit at the British Academy on Thursday. Addressing environmentalists and businesspeople in London, the prince said: "Over the last few years, the awareness and science about the negative impacts of plastic waste in our ocean have grown significantly.
"Many of you, I know, shared my deep frustration that the world was seemingly just turning a blind eye to this mounting evidence."
He added: "Thankfully, the level of concern has now changed, not least because of your efforts."
The Prince called for local, national and global action to reduce the amount of plastic materials in the oceans and for all actors in the packaging and retail industries to cooperate to make plastic more recyclable and gradually less necessary.