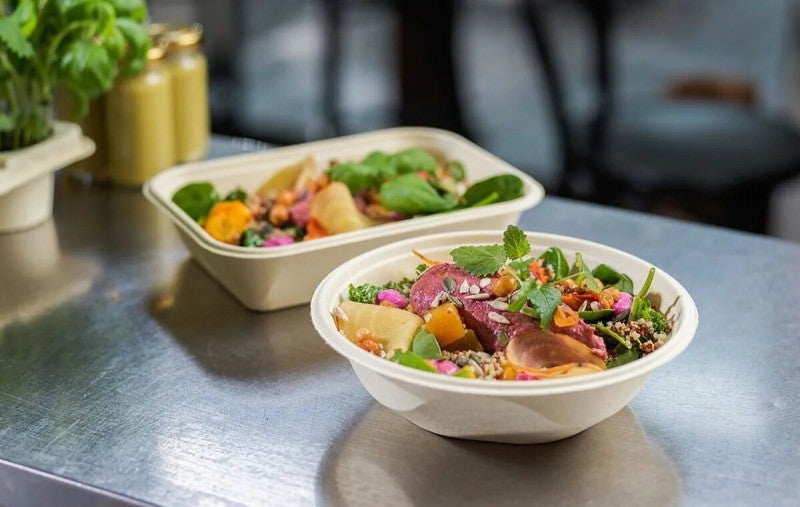 Finnish pulp and paper manufacturer Stora Enso has begun a feasibility study for building a formed fibre plant in Hylte, Sweden.
The company has been looking into opportunities to expand its formed fibre capacity to meet growing demand for fibre-based, circular packaging solutions.
Stora Enso said that the facility will primarily manufacture PureFiber by Stora Enso, a range of formed fibre products containing no perfluoroalkyl or polyfluoroalkyl substances (PFAS).
In addition, the products from the plant will be capable of displacing 35,000t of carbon dioxide (CO₂) emissions a year.
A life cycle assessment study has found that PureFiber products reduce CO₂ emissions by up to 75% compared with alternative packaging materials such as plastics and bagasse.
Stora Enso formed fibre sales and commercialisation vice-president Mikael Krook said: "The new plant would serve as a centre of excellence to produce low-carbon packaging solutions.
"In addition to producing food service applications, such as lids, bowls and trays, we would offer more advanced solutions such as modified atmosphere packaging that helps extend the shelf life of fresh produce."
Stora Enso said that the facility would 'significantly' increase the company's formed fibre capacity if developed.
The company expects to start implementing the project in the first quarter of next year subject to the outcome of the feasibility study.
Based in Helsinki, Stora Enso provides renewable products for the packaging, biomaterials, wooden construction and paper segments.
Last week, the firm entered an agreement to sell its paper production site in Nymölla, Sweden, as well as all related assets to US-based uncoated paper producer Sylvamo.
The Nymölla site houses two pulp lines and manufactures 485,000t of wood-free, uncoated office papers for Multicopy and other brands.
It registered €350m ($341.4m) in revenue for the 12 months to 30 June.