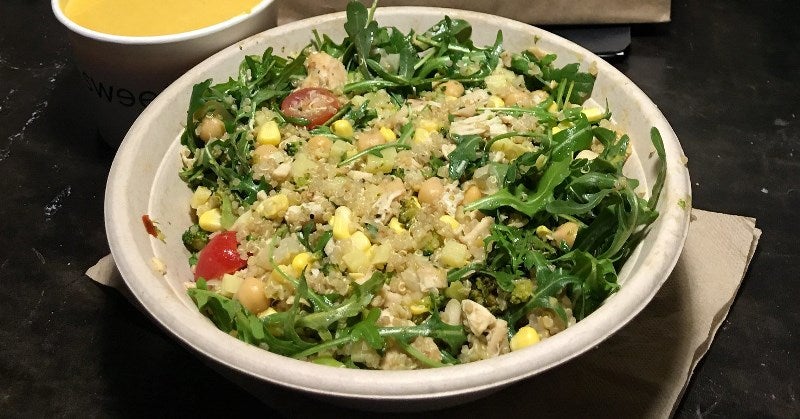 American fast casual restaurant chain Sweetgreen has partnered with packaging firm Footprint to launch take-out bowls that do not contain perfluoroalkyl and polyfluoroalkyl substances (PFAS).
The company has already introduced the bowls in some stores and plans to roll out across its network by the end of this year.
The move was announced by coalition Safer Chemicals, Healthy Families, which works with retailers to phase out hazardous chemicals. The organisation has also launched Mind the Store campaign that seeks to eliminate the use of toxic chemicals in products and packaging.
According to the organisation, PFAS-treated paper food packaging and wrappers can contaminate food. An earlier study found that PFAS are likely to be found in two-thirds of take-out containers.
Mind the Store Campaign director Mike Schade said: "We congratulate Sweetgreen for taking this important step to phase toxic PFAS out of its bowls this year. These bowls are used once, but the chemicals can last forever.
"This new commitment will help drive PFAS out of the fast-casual food industry. Other top food chains should join them in banning these forever chemicals in food packaging."
Sweetgreen operates a chain of salad restaurants.
The move comes at a time when several food retailers are stepping up efforts to eliminate the use of harmful chemicals.
In the last two years, multiple brands such as Taco Bell, Panera Bread, Whole Foods Market, Ahold Delhaize, Trader Joe's and Albertsons have announced initiatives to reduce PFAS in food packaging.