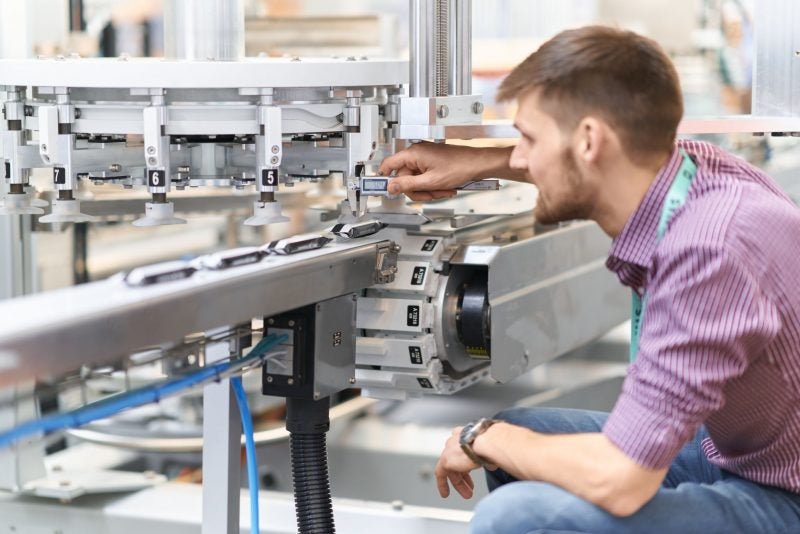 Packaging technology provider Syntegon Technology will exhibit two of its latest innovations at interpack 2020, an international packaging fair held in Dusseldorf in May 2020.
Here, Syntegon Technology – formerly known as Bosch Packaging Technology – will unveil its paper-ON-form, a new patented kit for horizontal flow wrapping machines, as well as a new stroke length for Amplified Heat Sealing (AHS), where the rotary sealing unit moves along with the film to create a longer sealing.
The paper-ON-form kit consists of a patented horizontal flow-wrap unit and sealing jaws which will enable wrapping machines to form cold-sealable barrier paper, shaping the paper without creasing it or tearing it.
Commenting on the product, Syntegon Technology project manager of sustainability horizontal packaging Christoph Langohr said: "Sustainable paper and mono-material packaging is trending. As an innovation leader, we act in a future-oriented, sustainable way. Our upgrade kit allows customers to transition to sustainable packaging materials like cold-sealable paper on their existing horizontal flow wrapping machines – without any restrictions regarding speed or format."
The product – which is already used for the packaging of chocolate bars in paper – will be presented at interpack as part of the Sigpack HRM bar-wrapping line and the Syntegon Pack Series flow wrappers.
The second product on showcase at interpack, AHS technology, was originally launched in 2017 but the new version will fix the existing problems with faulty sealing seams. At the time, these were due to the oversensitive nature of monomaterials, while the new version will ensure the accurate heat input.