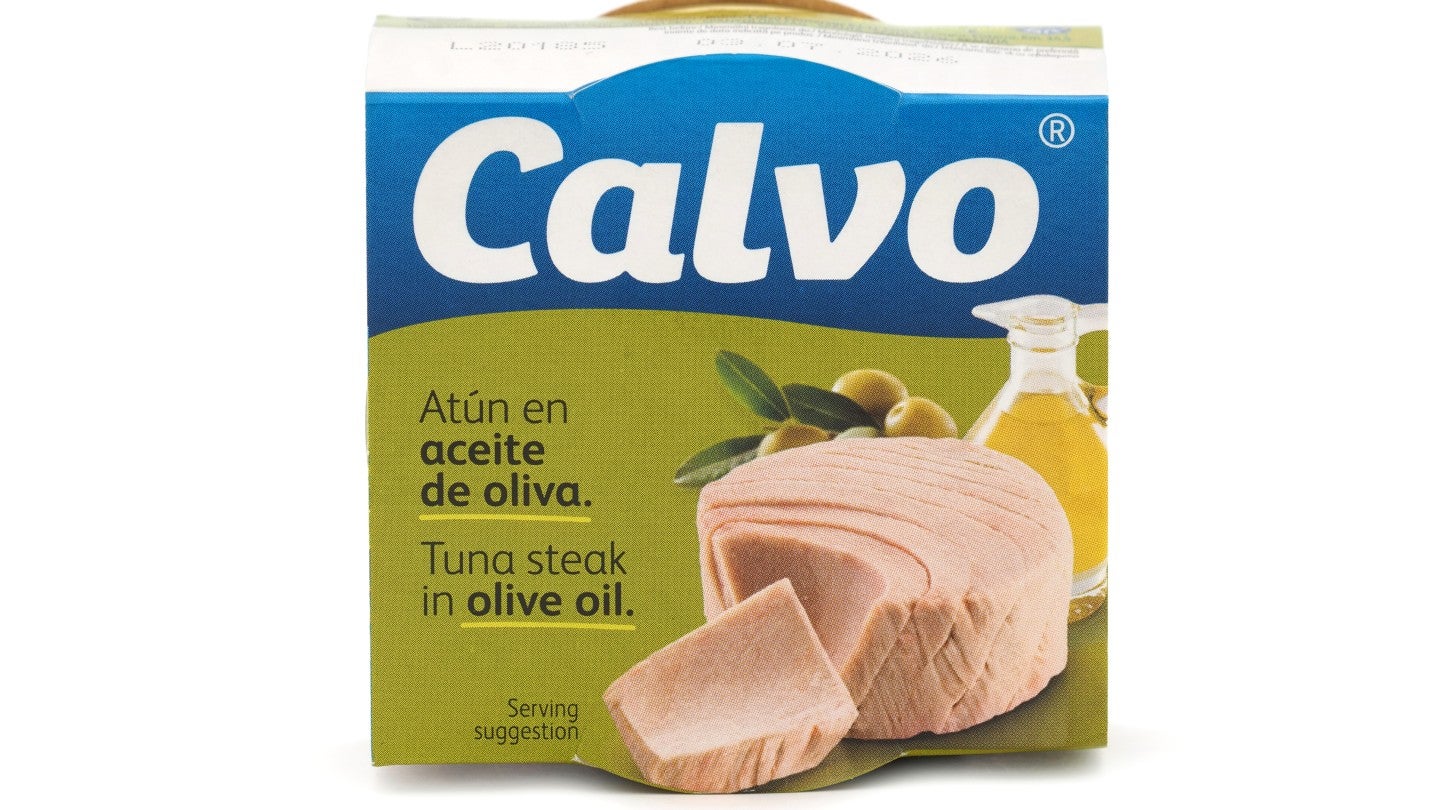 Tata Steel is introducing new consumer-friendly can packaging for Grupo Calvo's tuna product to reduce food wastage and boost the product's shelf impact.
The new bisphenol A (BPA)-free can structure, which uses Tata Steel's Protact, will be displayed during the METPACK exhibition 2023.
It is expected to increase the shelf impact of the product while minimising overall its environmental footprint, water consumption and energy usage.
The internal polypropylene (PP) layer of Protact has helped the company to launch this innovative seal concept, which has eliminated the requirement of a conventional can ring system.
Removal of the can ring from the package alone has contributed to a 24% reduction in the overall steel weight of the pack.
In the specific case of this tuna can, the PP coating has contributed to a 15% reduction in food oil usage.
Furthermore, the PP coating will help the tuna to slide 'cleanly' from the upturned can, leaving no remaining residue.
The PP coating also allows Grupo Calvo to use its Vuelca Fácil, or 'Easy Flip', aluminium film lid. This lid helps consumers in opening the can safely and easily.
Tata Steel Marketing Packaging head Huib Simon said: "BPA-free Protact is our leading-edge, polymer-coated, food-safe product, and has now been extended to include new tailored variants further optimised for efficient and sustainable can-making. The new variants encompass all formats – two-piece as well as three-piece cans, ends and components."
Protact has 'organoleptic properties' that allow the packaged food to retain its original taste throughout the entire canning process and after.
The product's shelf impact is also projected to increase as Grupo Calvo has chosen a bright finish to catch consumers' attention in their stores.
Grupo Calvo Europe Division's marketing director Martín Barbaresi said: "We have been shaping the evolution of one of the most widely consumed canned products in our country, with milestones such as low-sodium light tuna and, more recently, light tuna with 50% less fat, as well as Foodie tuna salads with edamame and chickpeas."