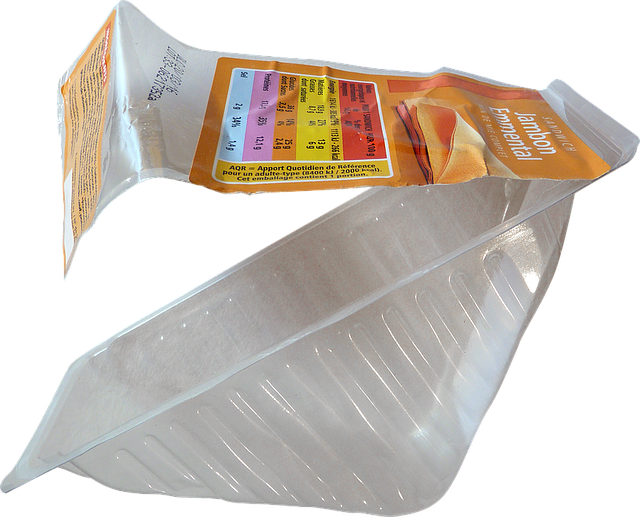 A new tax on plastic packaging is set to be targeting sandwiches packaging in a war on plastic waste.
According to The Sunday Times, the scheme could be launched as early as this week and add up to 15p to the cost of each packaging.
The packaging tax will be aimed at making food producers, retailers, and home delivery services such as Amazon or Ocado, pay the full cost of dealing with packaging.
The Sunday Times said to-go sandwiches packs, classed among the least recyclable products sold in the UK, are set to be targeted by the scheme. The packaging is difficult to recycle due to bonded materials, as most packaging features plastic transparent window glued to the cardboard packaging.
According to British Sandwich & Food to Go Association, UK shops sell about four billion sandwiches annually.
Display-box packaging, such as Tesco's 'finest' pizzas packaging, are also targeted.
According to Simon Ellin, chief executive of the Recycling Association—a trade organisation for waste firms— the cost of products could be increased by 10p to 15p if the recycling costs were met by producers.
He said: "Manufacturers and retailers use too much badly designed packaging."
The Sunday Times reported that the scheme will be a part of a new waste strategy to be launched by Michael Gove, the UK environment secretary.
Budget 2018: Tax on plastic packaging
In this year's Budget speech, UK Chancellor Philip Hammond introduced proposals for a tax on plastic packaging.
As part of the tax on plastic packaging, food and drink companies will be taxed on plastic packaging that does not include at least 30% recycled content, in a drive to reduce dependence on virgin plastics that are difficult to recycle, such as black food trays and plastic straws.
Hammond said the tax on plastic packaging is subject to consultation and is not due to come into force until April 2022.
At the time Environmental Services Association's executive director Jacob Hayler said: "The industry has long been calling for measures to support end markets for recycling.
"Without stimulating the demand for recycled material, higher recycling rates will be unachievable."
The Resource Association chief executive Ray Georgeson said: "Action across the supply chain is needed to address issues of poor quality recyclate from many collection and sorting programmes, the lack of transparency on end destination of recycling which damages public confidence in the recycling process, and an integrated approach to recycling market development that addresses other barriers to the take-up of recycled material in manufacturing."
Campaigners call for a tax on virgin plastic products
Last month, WWF and the Resource Association called on the government to extend its plans for the plastic tax to hit consumers and companies when they use any new plastic materials.
WWF UK head of marine policy Dr Lyndsey Dodd said: "Our oceans are choking on plastic, 90% of the world's seabirds have fragments of plastic in their stomach."
"Despite the public outcry, more products are being made with virgin, or new, plastic than with recycled plastic. A new system is needed – where a levy on all packaging is used to reward those using the most recycled material – to incentivise the use of recycled material and support the target announced in the budget for a minimum of 30% recycled plastic in products. Nature is on life support, and we must act now to save it."