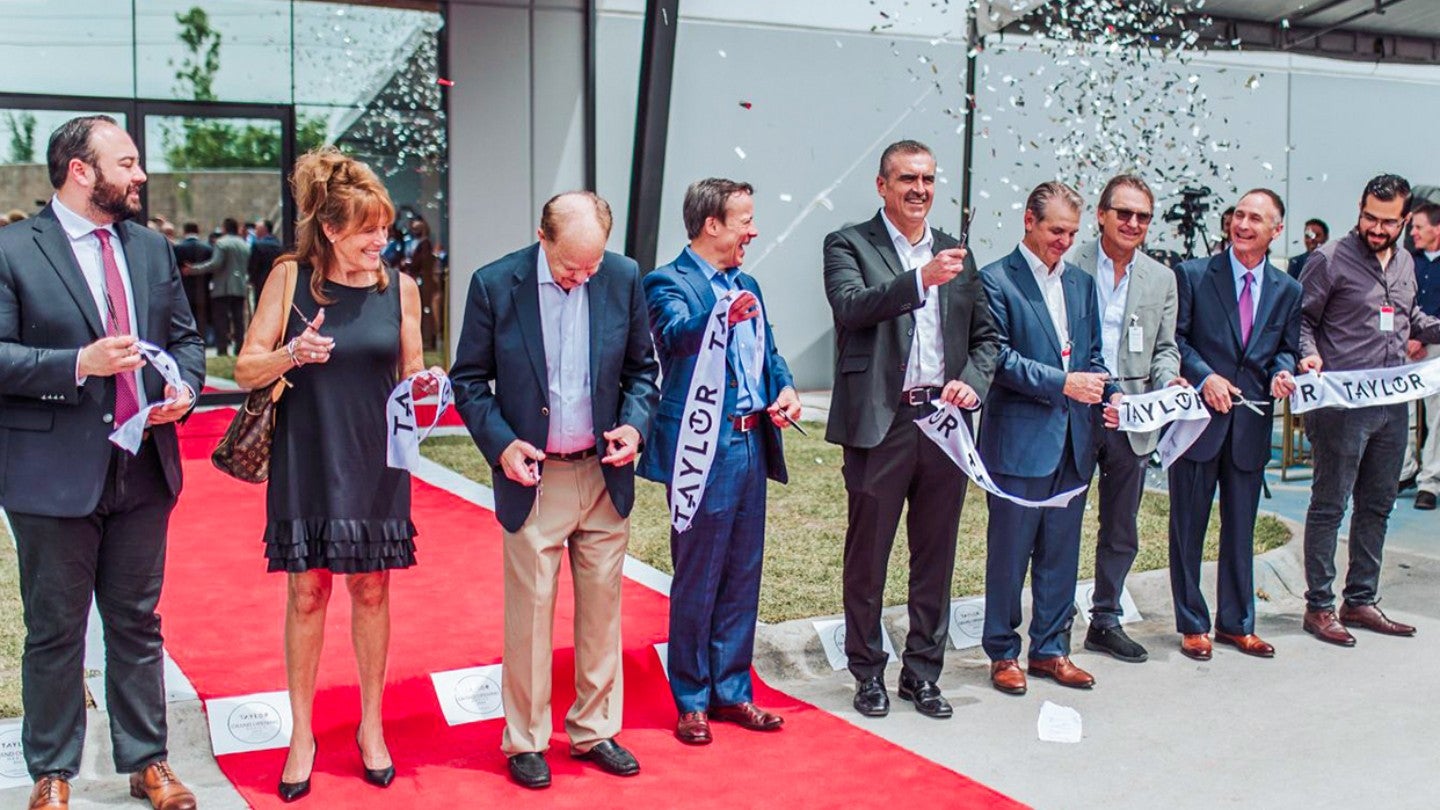 US-based graphic communications company Taylor has announced the opening of its new label manufacturing facility in Monterrey, Mexico.
The opening of this facility was marked by a 'grand opening celebration' held at the site recently.
The new 107,000ft² label manufacturing facility is nearly 75% larger than the old building that it has replaced.
It will be used for carrying out production, warehousing and distribution operations, all under the same roof.
Taylor Print and Service Solutions president Dennis Duchene said: "Everywhere you look, prominent international manufacturers are setting up shop.
"They all need durable labels and the type of deep industry expertise that Taylor provides to manufacturers in Mexico today."
The latest opening will further help the company to address the increasing demand of Mexico-based industrial manufacturers for durable labels.
The facility features the same digital, durable-label-production equipment that is used by Taylor at its label plants located in the US.
The use of this same equipment will allow the company to offer a 'mirrored' support model for its existing and newer customer base.
Taylor Labelling Solutions president Joe Klenke said: "Everything we do at Taylor Mexico is designed to help manufacturers who do business in both the US and Mexico.
"For our customers, this improves service levels, lowers costs and provides capacity for the development of innovative new products and services.
"Our bilingual teams in the US and Mexico are uniquely capable of providing just-in-time delivery of consistently produced, high-quality products from a variety of manufacturing locations."
A Minnesota-based company, Taylor currently operates across 32 US states and eight countries to provide high-quality printed products and services to its customers.
Taylor CEO Charlie Whitaker said: "The positive impact this new and growing facility will have on Monterrey was certainly highlighted by the overwhelming attendance at the open house including César Garza, Mayor of Apodaca, representatives from the State of Nuevo León, as well as Taylor Mexico employees and customers."