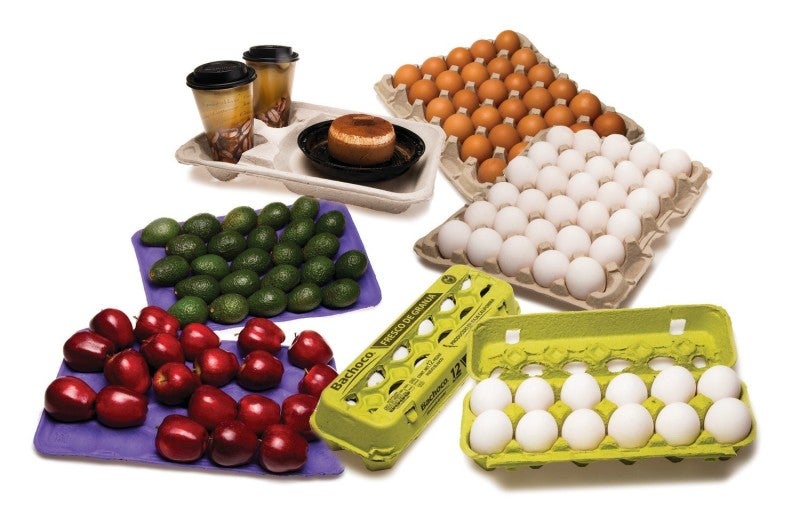 TekniPlex Consumer Products has purchased Empaques Moldeados de America Tecnologias (EMATEC), a moulded-fibre packaging company based in Mexico.
EMATEC supplies packaging solutions for eggs, produce, food service and other fresh food items.
In addition to moulded fibre packaging, EMATEC offers a line of post-consumer recycled PET plastic containers such as egg cartons and clamshells.
The acquisition is intended to bolster TekniPlex's position as a provider of materials-diverse solutions in the fresh foods industry.
EMATEC has a network of six facilities with 530 employees in Mexico, which will complement TekniPlex's existing locations in Mexico, North America and Colombia.
In addition, EMATEC will expand TekniPlex's manufacturing capacity and capabilities to better serve its customers' needs.
TekniPlex Consumer Products CEO Eldon Schaffer said: "Ematec bolsters our commitment to leadership in the fresh foods and foodservice categories, reinforcing our strategy to focus on helping our customers win in the perimeter of the store.
"Ematec has a solid reputation for developing and commercialising packaging solutions for the segments it serves, and we're proud to create a powerful fibre solution leveraging the combined strengths of Keyes, Fibro, Ematec and TekniPlex."
The acquisition of Ematec is TekniPlex's latest strategic move in the consumer goods market, particularly in fresh food and foodservice solutions.
It comes after TekniPlex acquired Keyes, a company that provides protective packaging for the food and beverage industry, in September last year.
Based in Washington, Keyes develops sustainable protective packaging solutions via two businesses, Keyes Fibre and Wrap Pack.
In January this year, Tekni-Plex also purchased the assets and licensed technologies of Fibro, a company that develops and manufactures moulded-fibre packaging.
Fibro offers proprietary pulp technologies for fibre-based egg cartons that are claimed to provide easier and more precise package printing, improved product protection and more streamlined packaging line operations.