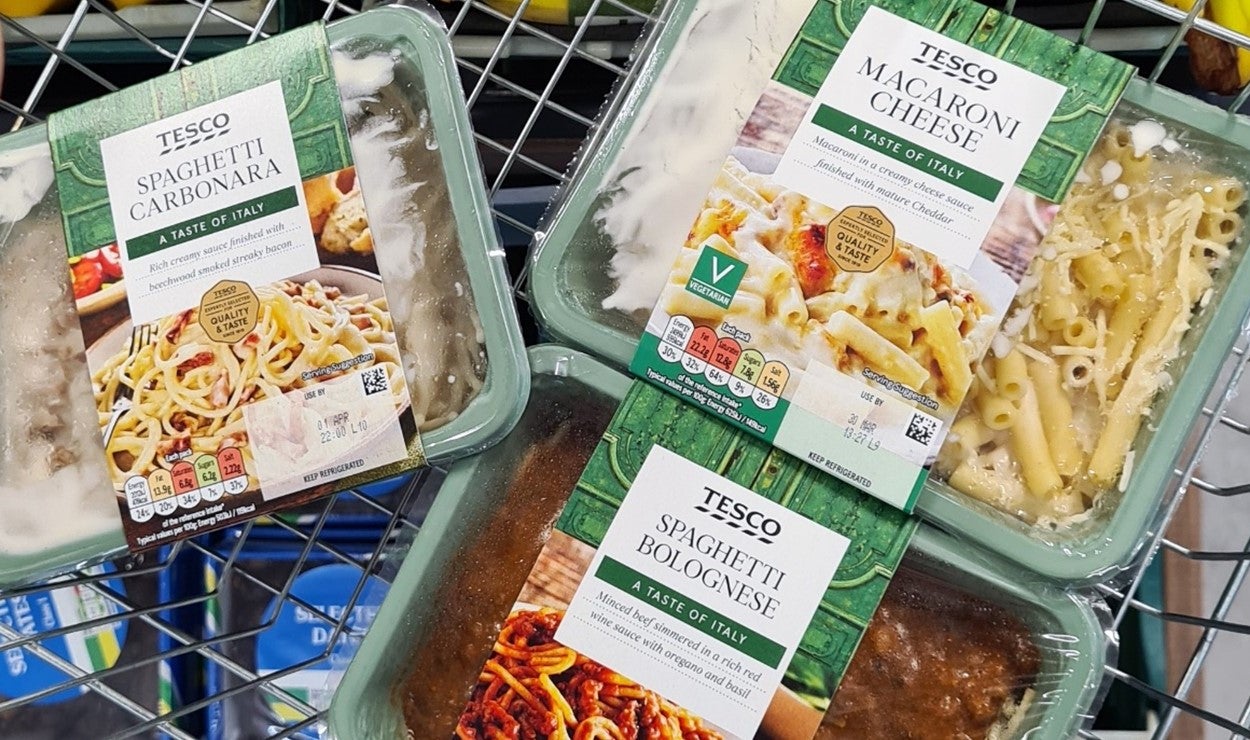 Tesco have teamed up with Faerch Group to release a tray-to-tray initiative to tackle the plastic waste issues in the industry and work towards a circular economy.
Tesco's ready meal trays already contain up to 75% recycled content, predominantly from cleaner and easier to recycle bottle flake plastic. Through the new tray-to-tray initiative, a minimum of 30% of recycled tray content will be included in the new core chilled ready meals trays.
The programme involves the collection of used ready-meal trays from Tesco stores across the UK, which are then sorted and cleaned before being returned to Faerch Group for recycling. The recycled material is then used to create new food-grade plastic trays, which are sold back to Tesco for use in their ready meals.
Ruth Price, strategic sales manager at Faerch UK, said: "We're delighted to launch our Tray 2 Tray by Faerch programme with Tesco, an essential initiative that promotes circular food packaging in the economy, and we are committed to working with our customers to keep rigid food packaging in the economy and out of the environment. Our collaboration with Tesco is the perfect example of how material from EU waste resources can be diverted into a valuable commodity. Moving forward, our intention is to not only increase the level of tray-to-tray content but to also start taking this from local UK feedstocks."
A rollout of the new trays will take place in April across Tesco's core own brand chilled ready meals. The collaboration will ensure that high-quality food-grade PET is kept within the supply chain, rather than being downcycled, and demonstrates that PET packaging from trays can be fully recovered and recycled at an industrial scale.
The Faerch Group is a manufacturer of sustainable plastic packaging solutions committed to creating a circular economy for plastic. The company has been working on closed-loop models for many years.
The initiative is part of Tesco's wider commitment to reducing plastic waste and creating a more sustainable future. The company has already made significant progress in this area, including removing plastic packaging from a range of products, introducing refillable packaging, and committing to making all of its packaging recyclable by 2025.
The tray-to-tray system is a closed-loop model that creates a sustainable and circular solution to plastic waste. Adele Kearns, packaging development manager at Tesco added: "We are determined to close the loop on our packaging – for it to be fully recyclable and contain recycled content wherever possible. We remain committed to reducing our environmental impact, and helping our customers to do the same, as we work together to protect our planet."