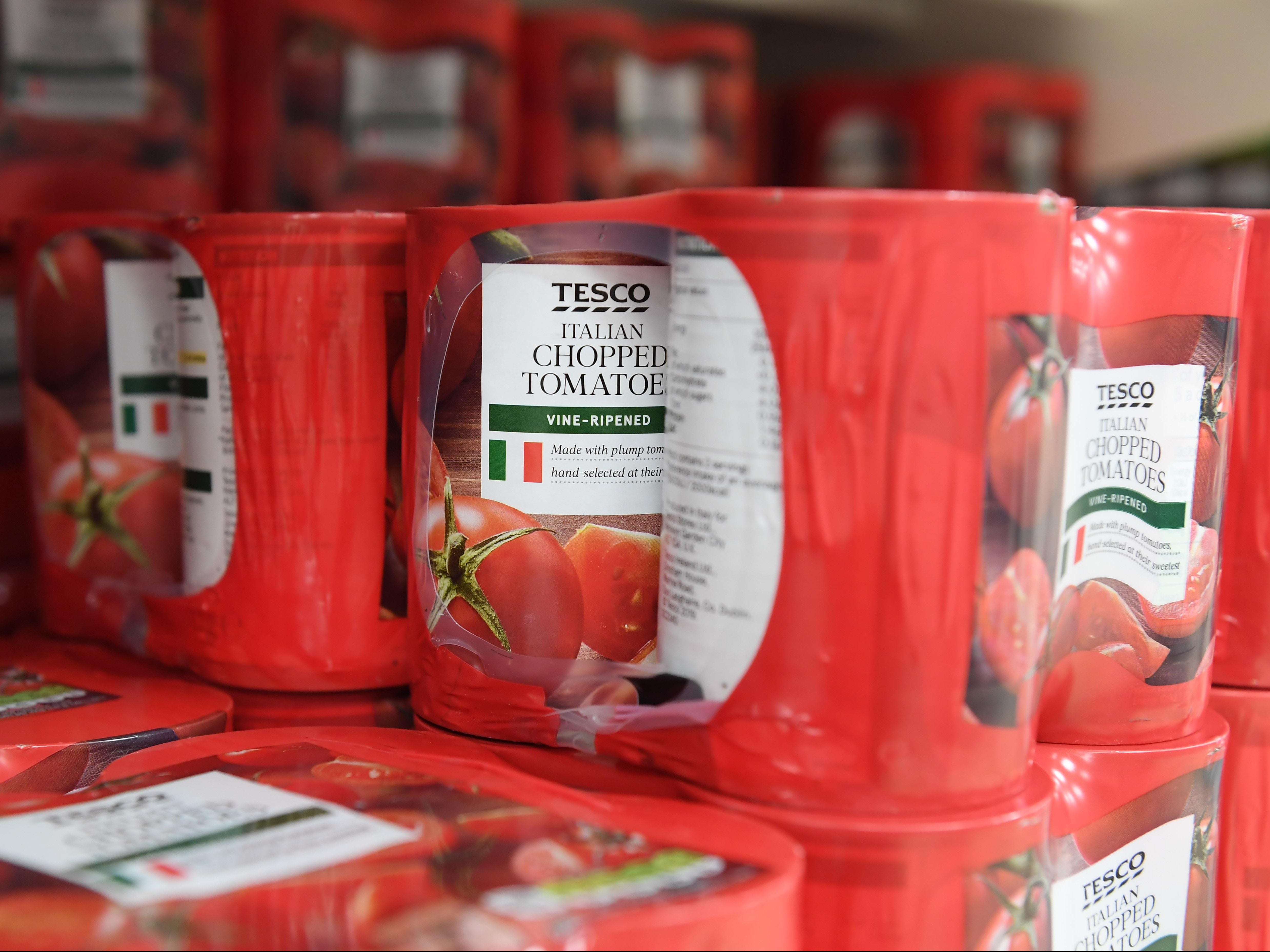 British supermarket chain Tesco has today pledged to remove 67 million pieces of plastic from its stores, as it scraps plastic-wrapped multi-packs for its tinned products.
Tins will still available for individual purchase, and the multi-pack offers will be replaced with plastic-free multi-buys at the same price.
The company said that 183,000 tinned multi-packs are bought every day at Tesco, and this move will eliminate 350 tonnes of plastic waste from the environment.
The change will come into effect across all Tesco stores from 2 March, following a successful trial period in one store. From that date, Tesco will not order further plastic-wrapped multi-packs, but remaining plastic-wrapped stock will be allowed to sell through.
The changes include Tesco's own brands as well as Heinz, Princes, John West and Green Giant.
Tesco CEO Dave Lewis said: "We are removing all unnecessary and non-recyclable plastic from Tesco.
"As part of this work, removing plastic-wrapped multi-packs from every Tesco store in the UK will cut 350 tonnes of plastic from the environment every year and customers will still benefit from the same great value multi-pack price.
"This is part of our plan to remove one billion pieces of plastic in 2020."
Tesco previously set out plans to remove non-recyclable and excess packaging from its business.
Where packaging is essential, for example, to prevent food waste, Tesco said it will work with its suppliers to reduce the amount of packaging to a minimum.
Late last year, Tesco joined other UK supermarkets including Sainsbury's, ASDA and Waitrose in removing hard-to-recycle materials such as black plastic trays.
Tesco briefed 1,500 of its suppliers in 2019 that it would consider packaging as a factor in deciding which products would be sold in its stores.
Tesco could not comment on plans to phase out plastic packaging across other product ranges such as produce, soft drinks and toiletries. Packaging Gateway understands that some food and beverage suppliers are separately reducing the plastic wrap they supply their products in.