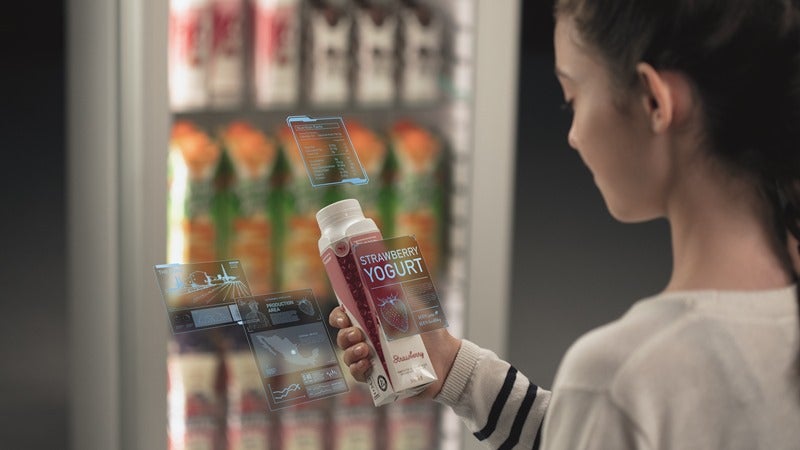 Multinational food and beverage packaging company Tetra Pak has launched a new connected packaging platform to transforms milk and juice cartons into interactive information channels, full-scale data carriers and digital tools.
The connected packaging platform uses code generation, digital printing and data management to offer advancements to food producers, retailers and shoppers.
Leveraging end-to-end traceability offered via the platform, food producers can improve production, quality control and supply chain transparency of their products.
Retailers can use the platform for real-time insights and supply chain visibility, allowing distributors to track stock movements using history and locations tracking, receive issue alerts, and monitor delivery performance.
The connected packaging platform also provides customers with product information on manufacturing, ingredients and packaging recycling.
Tetra Pak cross portfolio vice president Ivan Nesterenko said: "We are unlocking new opportunities for our customers to get more value from packaging than even before.
"We are unlocking new opportunities for our customers to get more value from packaging than even before."
"No longer is it only about product protection and functionality, it is about connectivity. The future of packaging is undoubtedly digital. This launch is a step towards a truly intelligent package, and we are excited to collaborate with our customers on this journey."
Tetra Pak has worked with beverage, juice and milk producers in Spain, Russia, China, the Dominican Republic and India to test the performance of the new connected platform in retail.
Tetra Pak has continued to develop packaging solutions that are sustainable and lower manufacturer costs.  The packaging company also announced this week it is developing an energy assessment programme to help food and beverage producers cut costs and lower their environmental impact.
The energy assessment programme is in collaboration with ABB and provides 'recommendations for food producers on opportunities to reduce energy consumption and help them make informed decisions about how resources are used in their plants.'
Tetra Pak said that it could potentially reduce carbon emissions for food and beverage manufacturing and cut energy costs by up to 25%.
It also launched a new 65ml cube package solution, last month, under its Tetra Classic Aseptic portfolio, in a bid to optimise the use of space in distribution and storage.
ABB digital transformation group vice president Visar Krasniqi said: "With this strategic collaboration, Tetra Pak and ABB will create and drive a leading manufacturing ecosystem to provide Tetra Pak's customers with the most advanced digital solutions and services.
"Additionally, this will enable Tetra Pak's customers to run ABB's digital solutions and their operations with improved overall efficiency, flexibility and sustainability."