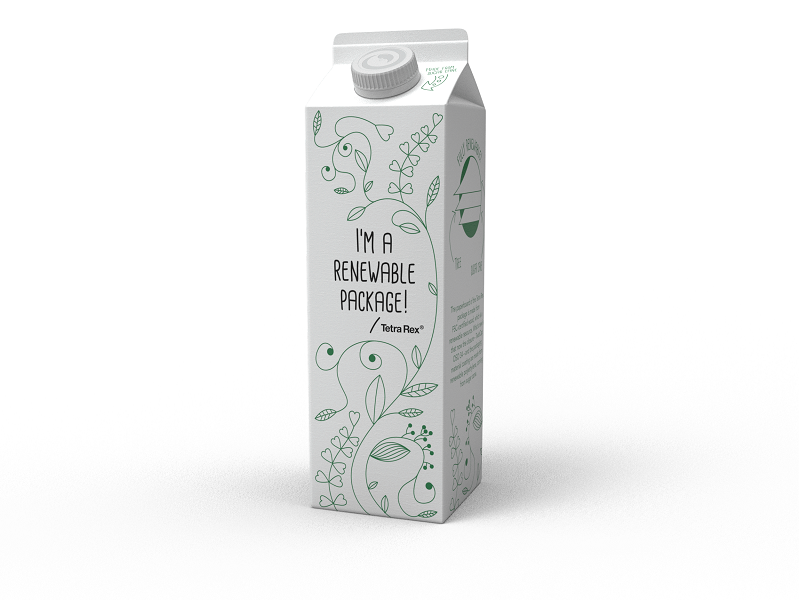 Global food processing and packaging solutions company Tetra Pak has reached a sustainability milestone, having delivered more than half a billion packages of the Tetra Rex Bio-based, the world's first beverage carton entirely sourced from renewable solutions.
Tetra Pak manufactures the container using paperboard made from Forest Stewardship Council (FSC) certified and controlled sources and plastics sourced from sugar cane, which are traceable back to their origin.
Product director at Tetra Pak Christina Chester said: "To work with environmentally-friendly products is really much part of what we're doing. Whenever we try and develop something new we always try to look at how it could improve the environmental perspective, which is very important for us."
Chester explained that at the time of its launch, in early 2015, Tetra Rex Bio-based was the first fully renewable package in the world as all the raw materials that compose it are plant-based and traceable to their origin.
The product is currently being exhibited at the Museum of Brands in London as part of a display that focuses on packaging sustainability and environment-friendly solutions.
According to Christina Chester, the display is playing a crucial role in building consumer awareness of environment sustainability and the solutions currently being developed.
She said: "It makes you start thinking a little more about what you buy. We do regular research every year on consumer use of the environment and we know for sure that consumers' awareness of the environment and their willingness to do something about it is increasing year on year.
"This is further helping consumers to become aware that they can actually do something and it's an easy way for a consumer to act for the environment."
As the whole world debates on how to minimise plastic pollution and protect the environment, Chester said that both consumers and industry leaders need to play their part.
"At the moment, consumer focus is on the waste path, what happens afterwards – that is important," she said.
"But that is only one aspect of a sustainable future, you have to look at the whole value chain of a product, from when it's made to when it disappears; it's not enough that you just focus on one part of it."
Chester added: "[At Tetra Pak] what we managed to do is to look at the origin of the product, so we use renewable resources. At the same time, these packages are very easy and can be recycled. On the other hand, what consumers can do, apart from picking environment-friendly products, is to recycle."
Chester finally explained that Tetra Rex Bio-based is just a starting point, as she revealed that the company is working to find a replacement to the oxygen barriers it uses for juice packaging, which, however, today do not exist in fully renewable materials.
She also said that Tetra Pak will aim to allow its fully renewable products to other parts of the world and not just Europe.