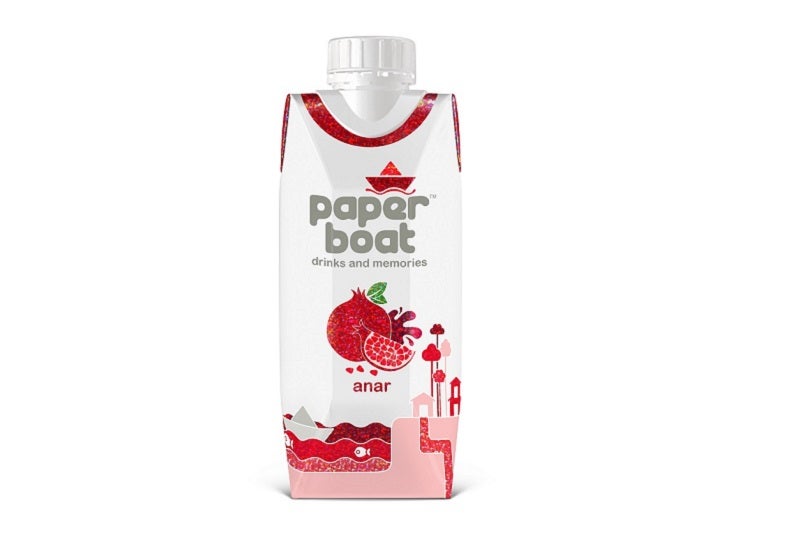 Tetra Pak has partnered with food and drink firm Hector Beverages to introduce its new holographic Tetra Pak Reflect packaging in India.
The new product assists food and beverage companies to update their packaging.
Tetra Pak will initially feature the holographic design on Tetra Prisma Aseptic (330ml) packs.
As part of the deal, Hector's Paper Boat brand will introduce its Alphonso Aamras and Pomegranate flavours in the Tetra Prisma Aseptic cartons featuring the new design.
Tetra Pak South Asia marketing director Saumya Tyagi said: "Packaging is a critical stimulus for consumers at the point of purchase, be it e-commerce or retail. Brand owners are therefore looking for options that will help their packaging stand out from the competition.
"The Tetra Pak Index 2018 reveals that customisation of products and personalisation are set to be key differentiators for brands moving forward.
"With its holographic effect, Tetra Pak Reflect puts our customer's brand in the spotlight, making it a true attention-grabber, with a great overall drinking experience."
Paperboat will offer the new holographic packs for a price of Rs50 ($0.72) online through Grofers, as well as institutional channels such as Big Basket's vending platform BB Instant, hotels, restaurants, multiplexes and travel retail outlets across India.
Hector Beverages co-founder and CEO Neeraj Kakkar said: "Paperboat as a brand has always successfully stood out from the crowd through its product and packaging innovations.
"Tetra Pak Reflect is a very exciting innovation and with the holographic packs, we have the chance to create an added 'wow' effect among consumers, and further strengthen our visual identity."
Last month, the packaging firm started testing of its paper straws for beverage products in Europe.