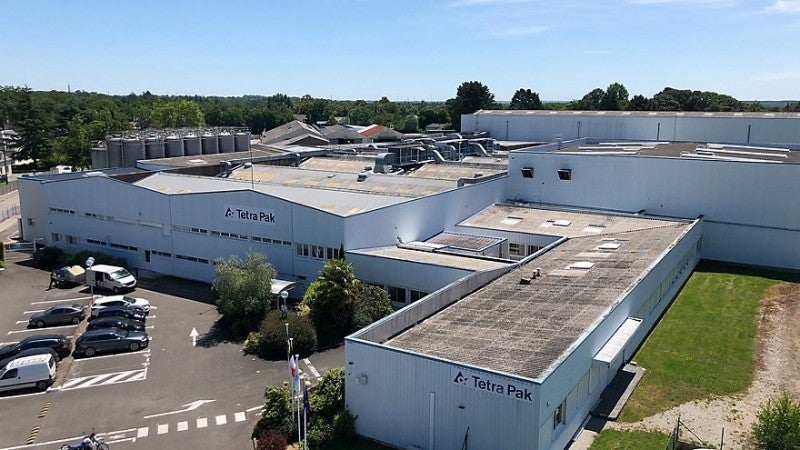 European food packaging company Tetra Pak is investing €100m in its production plant in Châteaubriant, France, to support its transition to tethered caps.
The Châteaubriant facility specialises in manufacturing caps for the food and beverage sectors. The switch to producing tethered caps is due to take place by 2024.
The investment is intended to fund the development of more sustainable packaging solutions in Europe that comply with the Single-Use Plastics (SUP) Directive. It will be spread over two phases, beginning later this year and ending in 2023.
During the first phase, Tetra Pak will expand the plant's industrial site to allow its manufacturing capacity to increase by 30%. The company will install ten lines that support the production of tethered caps.
Over the next two years, the company will replace around 50% of the plant's existing production lines so that more food and beverage companies can have tethered caps.
Tethered caps are designed to reduce litter by staying intact with the package.
Tetra Pak Europe and Central Asia president Charles Brand said: "We are particularly proud of this investment project, which demonstrates how we consistently strive to provide customers with sustainable innovations and meet the rapidly changing demands of regulators and society.
"High-performance food packaging plays a critical role in feeding the world, but it must do so sustainably so that food availability does not come at the cost of the planet."
The 30,000m² Châteaubriant plant features 19 lines that manufacture six types of caps. Last year, the plant produced around five billion caps.
The latest investment follows Tetra Pak's commitment to investing around €100m ($118m) a year over the next five to ten years.
Last June, the company pledged to achieve net-zero emissions across its value chain by 2050.
To this end, it is focusing on developing a low-carbon circular packaging and equipment portfolio, as well as sustainable recycling value chains.