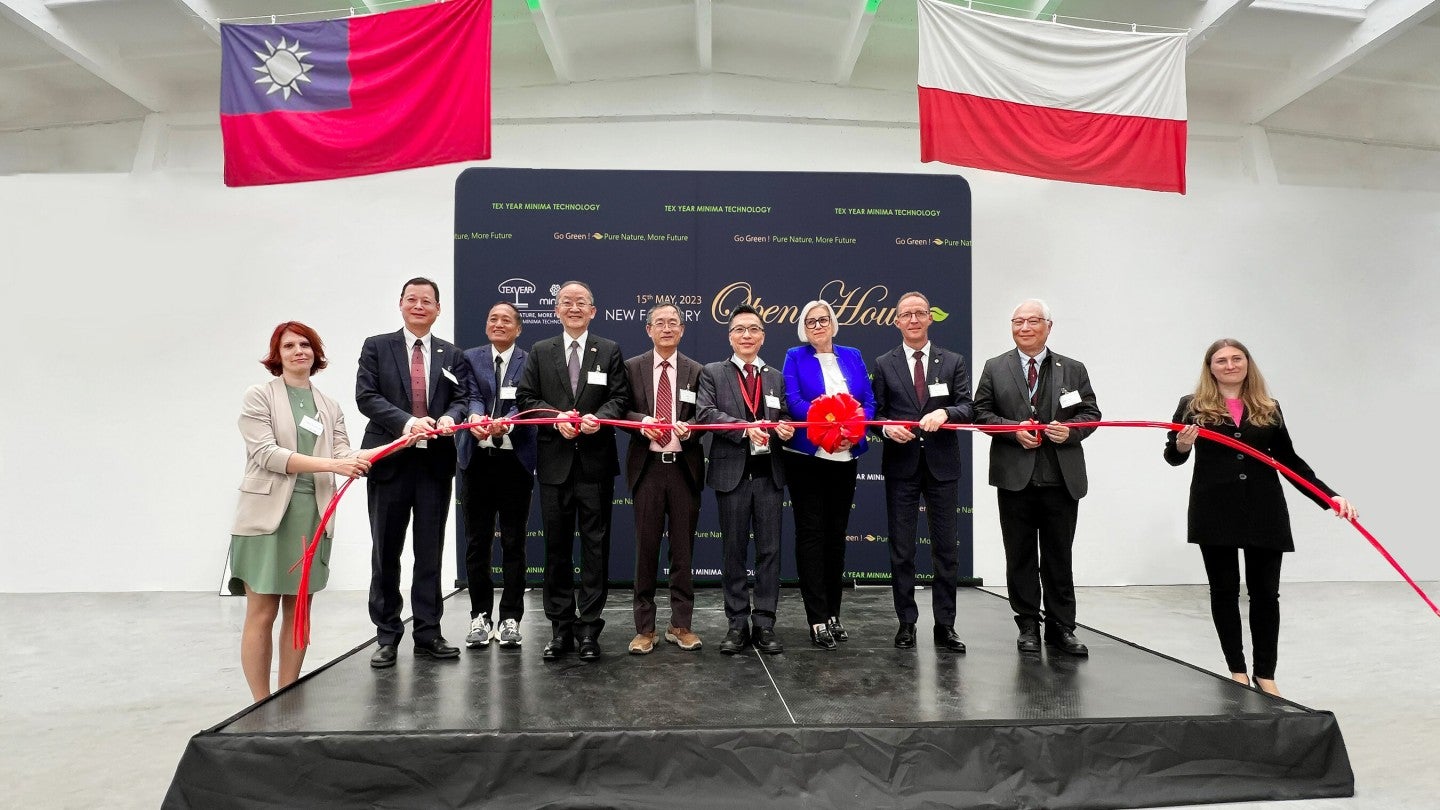 Taiwan-based hot-melt adhesives manufacturer Tex Year Group has announced the opening of its first compostable straw manufacturing factory in Poland.
The new production facility has been established in a joint venture with Taiwanese compostable tableware and food packaging manufacturer Minima Technology.
The opening of the factory was marked by an official ceremony held on 15 May.
It was attended by various company representatives, as well as by Taiwanese and Polish government officials.
The latest opening marks Tex Year's ninth factory set up across the globe.
The plant spans approximately 18,600ft² of area and is scheduled to start its operations in the first half of this year.
It will be used for the production of biodegradable straws that are made from plant-based polymers that are certified to be free from biphenyl A, phthalates or any other plasticisers.
According to Tex Year, it is Taiwan's first green-material supplier to set up a factory in Poland, as part of the first wave of Taiwanese investment in Europe.
The company has also established its branch in Gniezno, Poland to facilitate quick service in the European market.
This site will further help in addressing the urgency to replace traditional plastic products, which has been triggered by the 'European Green Deal' that was introduced by the European Commission at the end of 2019.
Tex Year, which has already received certifications from the US Department of Agriculture and German Deutsches Institut für Normung, specialises in developing hot-melt adhesive products using biobased materials.
The company also works in close coordination with several food packaging manufacturers, white goods companies, automotive assembly manufacturers, and woodworking and mattress businesses to achieve net-zero emissions objectives.