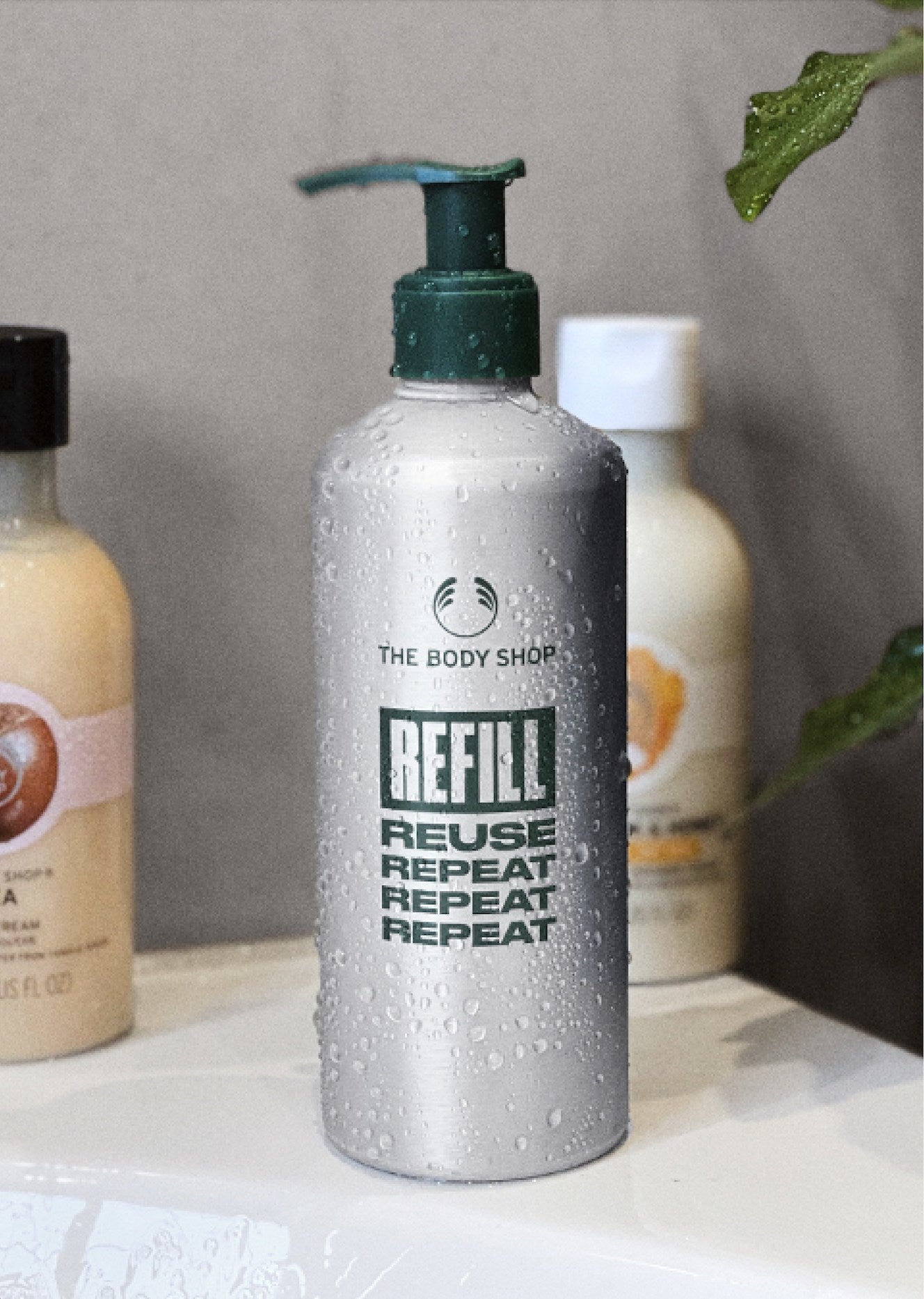 UK-based beauty brand The Body Shop has launched an in-store refill programme that aims to help combat the global plastic crisis.
The programme will see the company introduce refill stations at the majority of its stores worldwide.
The Body Shop has started rolling out easy-to-use refill stations in the US and plans to introduce them at 49% of its US locations by the end of this year.
These include the brand's stores in Austin, Atlanta, Chicago, Denver, Los Angeles, New York and Orlando.
The refill stations allow customers to refill their body, hair and hand care products, including shower gels, shampoos, conditioners and hand washes, without the need for new packaging.
The number of products available for refill will range from six to 12 depending on store sizes.
The Body Shop North America marketing and values vice-president Hilary Lloyd said: "The foundation of The Body Shop's environmental activism was born out of ideas like these, when our founder, Dame Anita Roddick, refilled her first bottle out of necessity in 1976.
"Our customers have been eagerly awaiting for refills to return to The Body Shop. We're thrilled to be embracing a circular economy approach and provide this sustainable alternative."
The Body Shop has been installing refill stations at 400 of its stores worldwide since last April.
These have enabled the brand to save more than 3.7t of plastic, which is equivalent to 170,000 plastic bottles.
This year, the company plans to expand the programme to another 400 refill stations, expecting to save 25t of plastic through the initiative.
The move is in line with The Body Shop's efforts to meet its long-term goals for zero-waste packaging.
In 2019, the brand launched the Community Fair Trade partnership with Plastics for Change to address the plastic pollution crisis.