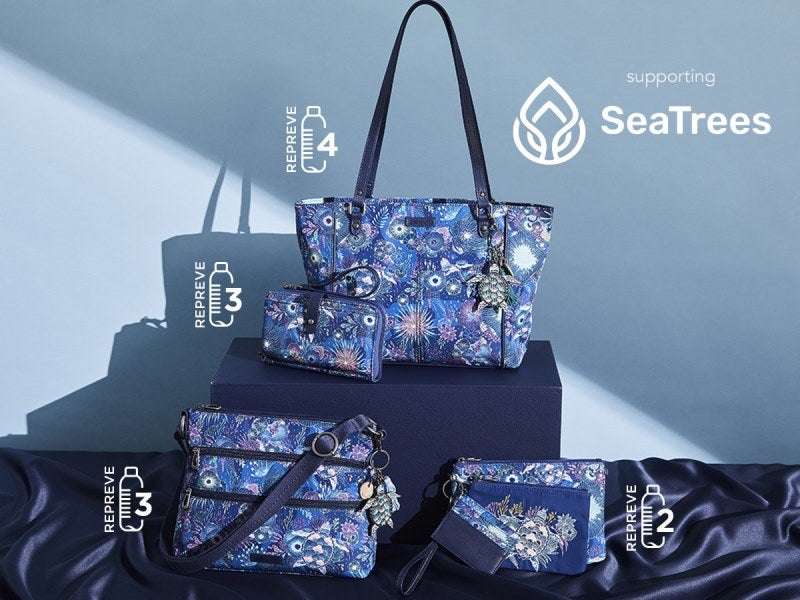 US lifestyle brand The Sak Brand Group has announced it will launch a new recycled Eco-Twill collection this month.
The group's women lifestyle brand Sakroots will launch the new handbag collection called Seascape in collaboration with REPREVE.
REPREVE produces performance fibre using recycled materials such as plastic bottles.
Eco-Twill collection will feature 100% recycled jersey crochet and recycled poly twill lining.
The new collection will support The Sak's target to use 100% lining made from sustainable materials by 2023.
The Sak and Sakroots CEO and founder Mark Talucci said: "Last year we celebrated a brand milestone, our 30th anniversary, but now we have to look to the future.
"As I look back over the last three decades and where the world was when we started versus now, I recognise the importance of reframing the way The Sak functions as a global citizen with an added pledge for environmental stewardship, authentic craftsmanship and philanthropy."
The move is part of the company's mission to become 100% sustainable by 2029. The Sak is focusing on products, people and the planet.
The brand has also partnered with other eco-friendly companies and organisations, including Oceanworks, Leather Working Group, Natural Materials Focus, Forest Stewardship Council and PETA to reduce the environmental impact of its products.
The Sak is also planning to launch a special hand-crocheted capsule collection in the next few months. It will feature Oceanworks Guaranteed yarn sourced from recycled fishing net material.
The Sak's products are available in more than 10,000 retail locations across the world.