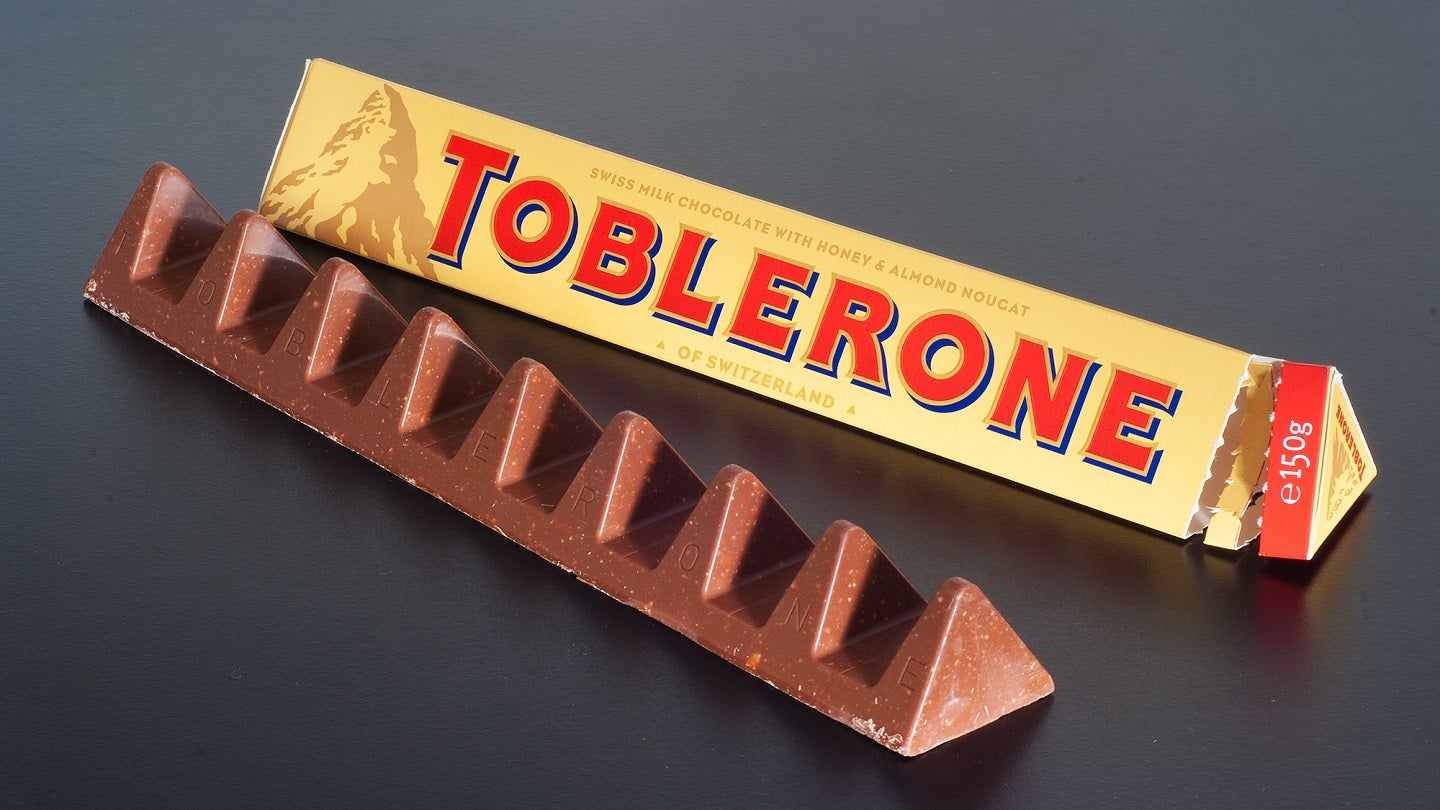 Chocolate brand Toblerone, owned by US-based company Mondelēz, has said that it will remove the image of the Matterhorn mountain peak from its packaging.
The BBC reported that the decision comes after Mondelēz announced last year that it would move some of the production of the triangular chocolate bars from Switzerland to Slovakia.
The shift in production is expected to happen later this year.
Mondelēz told the BBC that it will replace the 4,478m mountain image with a 'distinctive new Toblerone typeface and logo that draw further inspiration from the Toblerone archives and the inclusion of our founder, Tobler's, signature'.
According to newspaper Aargauer Zeitung, the packaging of the pyramid-shaped bar will now feature 'established in Switzerland' labelling rather than 'of Switzerland'.
UPI quoted a Mondelēz spokesperson as saying: "The packaging redesign introduces a modernised and streamlined mountain logo that aligns with the geometric and triangular aesthetic."
Switzerland's Swissness Act limits the use of national symbols on foodstuffs, industrial products and services.
Passed in 2017, the law prohibits milk and milk-based products that are not made in Switzerland from using national symbols on its packaging.
It also requires food products to source at least 80% of their raw ingredients domestically if they are to be marketed as 'Made in Switzerland'.
This is increased to 100% for products containing milk, with the exception of ingredients that are not native to Switzerland such as cocoa.
Toblerone first went on sale in 1908, but the Matterhorn design did not feature on its packaging until 1970.
Mondelēz's plan to move the product's production site aims to help the company respond to growing demand and expand the Toblerone brand worldwide in future.
The company has owned Toblerone since 2012 and also produces the Milka chocolate brand in Slovakia.